Business Leaders: Cultivating the Visionaries Essential for Success
by gardenpatch Insights on May 8, 2023 9:51:31 AM
Leadership development starts from within, but an impactful relationship with your manager can accelerate your growth. While self-perception and innate confidence provide the foundation, your relationship with manager serves as a critical catalyst. Through mentorship, candid feedback, and strategic opportunities from your manager, you can amplify your inherent leadership abilities. It's the synergy between self-belief and external guidance that enables holistic leadership growth. An empowering relationship with manager complements your self-perception, together shaping you into an effective leader.
The belief in yourself is what makes you a source of inspiration, assertiveness, and a shining example to others.
Leaders aren't given respect; they earn it. Leaders are not automatically trusted; they earn the trust of the people they lead. In cases where someone "inherits" a position or is given a job arbitrarily, they don't have trust -- they have a title. Those are two completely different things.
One of the advantages of entrepreneurship, small business is the ability to grow it around people who shape it. And this relies on your company while nurturing the leader your business needs.
---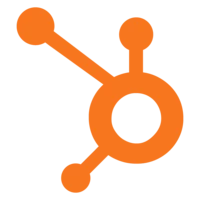 Grow Faster with HubSpot:
Accelerate your business growth by leveraging HubSpot's powerful marketing, sales, and service CRM tools. HubSpot provides everything you need to attract, engage, and delight customers. Click here to get started with HubSpot.




---
Similar to what you do for leads in sales, guiding the path to the desired outcome through a journey map is also relevant within your company's culture for your people.
Keep the following in mind if you are looking to nurture leaders in your organization:
1. Fulfillment
While employee output and satisfaction are quantifiable, it is essential to remember that employees are, in fact, people who exhibit a vast array of contrasting human qualities, talent, and skills.
Fulfillment is why determining employee engagement is challenging.
How do you fulfill your employees?
Many companies often think: "Why do I need to bring extra value to my employees when they got hired knowing about the job and get paid to do it."
Katheleen Hogan, who has worked with LinkedIn for over 15 years by 2018, shares great insights on how the 5 P's of employee fulfillment is a pyramid of basic needs an employee has while at any company.
She based her theory on Maslow's hierarchy of needs.
Let's take a look at what Katheleen says:
Payment: The core that keeps your newest asset fulfilling their most basic, personal needs. The tangible compensation of their skills, executions, and results: their salary.

Perks:

There is no hidden secret that we are a remote team, and we LOVE to work from different places. Remote work has come to stay long in the business. Around 66% of USA companies allow remote work and has proven that 45% of homeworkers report that they get more done from their houses!
People: If I can be honest, I enjoy the people I work with. Workdays can be thrilling and exciting, but from time to time, they can come as messy. Leaders surrounding and mentoring in different areas do make a difference. Attitudes and behaviors around messy days will always determine the importance of learning from mistakes.
Pride: It comes as a reaction of belongingness, where an employee feels like a part of something that they want everybody else to be a part of.

Purpose:

We often have this existential crisis, where you wonder in front of the mirror if what you see is what everybody sees or just slightly different? Finding purpose is not an easy cake, but creating a culture of giving in your organization will make things easier.
Whether you agree or not which position each "P" takes, this gets settled by your corporate culture, purpose, and vision shared with your team.
2. Self-awareness = Success
Being self-aware of your strengths and weaknesses, it's easy but sometimes hard to admit.
Great leadership development encourages people to be honest with themselves and others.
While human resources are working hard to find out the most secret traits and behaviors of potential candidates, you will meet them after a couple of weeks of hiring.
Effective leadership will come as a proven growth of self-awareness in these three aspects:
Transparency: While building relationships, it is essential to be precise. Everyones' development requires expectations, goals, strategy, and opportunities. When you bring honesty to the table, employees will do the same for you.
Feedback: Feedback encourages healthy relationships, insights, and innovation. This open communication nurtures thought leaders and positive behaviors. For us at gardenpatch, having quarterly feedback round within the team has been terrifying yet inspiring to do better. Positive feedback from peers strengthens skills and polishes weaknesses.

Mentoring Strategy:

Similar to working with a sales funnel, leadership is a constant work of nurturing skills and competencies. While you take care of your potential clients while funneling efforts, a great leadership development program will encourage the leader your business need.
3. Rapport
Benjamin Franklin once said: "Tell me, and I forget, teach me, and I may remember, involve me, and I learn." While being a mentor is not a light responsibility, mentoring and mentorship requires the willingness to support others while being focused on the same shared vision.
Andreas Von Der Heydt. Director of talent acquisition at Amazon shares on this insightful post, the reciprocal gift of the mentoring process.
He explains how both mentor and mentee build a relationship if great leaders in which both have a shared vision.
According to Andreas and some other recent studies, there are four elements for a successful mentoring process:
Since building a relationship is essential, matching a mentee with a great leader is necessary.
When you think of leaders, did you go back to a male person you have in mind? Female leaders are a thing. WE are a thing.
A Harvard Business study shows that men most times recognized as leaders than women do, that but in fact, women are more effective in leadership roles than men. Before you get mad at me for this and start a war on who is best, it is vital to set aside gender and choose a great leader who is learning continuously, has leadership potential, meets your culture, and has excellent work-relationships.
Shared goals are the key to focussed efforts. Employee engagement has o do everything with this.
What is it your business needs? These are the goals we mentioned earlier: customer service, quality of work, quick execution, successful sales process. Setting the goals within your company will help clear the vision for your entire organization.
Shared-goals help through leadership to roll the ball (in the right way), so everyone can handle an amount of responsibility and a growth opportunity.
Great leaders need great mentors.
"Management is about persuading people to do things they do not want to do, while leadership is about inspiring people to do things they never thought they could."
— Steve Jobs
There is a wide range of leadership skills we can talk about considering the industry belongs to. Here at gardenpatch, we believe the below are the most important:
Integrity
Transparency
Passion
Purpose
Enthusiasm
---
---

3. Let people learn from failures.
During our visit to Inbound2019 a few years ago, we were delighted by many great speakers during the conference, but one that stood out to me and touched my heart was Dharmesh Shah's.
While I felt I could relate a lot to his personality, he earned my full respect with his humble approach to his fears, and desires, and how he was scared of so much and how far he overcame adversity and has helped Hubspot get to where they are today.
Often being bold means accepting you did wrong, and you get to be better. Then failing again, and realizing that there is still room for improvement, and then again, learning that you are a work in progress, as is your team and even your business, the company you work with, your role, and your leadership.
The best way to earn respect, earn trust, and earn the right to lead others is to lead not by word but by example. When I know you genuinely believe what you say -- because your actions support what you say -- then I trust you. Then I respect you. Then I follow you.
While each company evolves and has its processes, teams, roles, style, organization, culture, and administration overall, here are a few leadership styles I wanted you to consider through your leadership development process:
Hands-on deck leadership.

While execution and actions are what "move the needle" as we call it at gardenpatch, many times, as a leader, you work your ways to support others to accomplish their work. Shared visions are not a title, they are a group of people executing and using their leadership traits to ensure a job is well-done, completed, and somehow rewarding.
Go there and get dirty, go there and be one with the team, get there, and provide solutions.
Growing your culture means more than just establishing specific policies and creating rules. It goes from the tools, tasks, and how the intangible sense of collaboration, openness, and trust feels even during meetings.
While you expect your leadership team, business, or specific roles to checkmark the task list, how do you do to transmit the sense of urgency, priority, integrity, execution, and vision to them? Great leaders make great mentors.
Your company's culture should be an extension of the leadership you've nurtured in your team.
While many companies focus on the present, you may need to be one step ahead of your plan. On the global trends of the 2019 report, they show that 99% of the surveyed companies are taking action to prepare for future work. While the often gaps in HR and talent acquisition are constant and hardly filled, but an integrated people anchored in the organization can close those gaps and help relieve the distance.
Shifting positions to fill these gaps is a path of experimenting with new technologies, betting on different leadership styles, and the potential to develop a higher return by growing strategic competencies and specialized skills.
While people share your efforts, appreciate their salary, and probably the benefits and flexibility in your business, rewards are often an appreciation manner more rewarding than a tangible gift.
Leaders and leadership have this in common; they praise the ones who deserve recognition. Chances are you needed everyone's support to pull it off together, point out what they did great and the areas of improvement, as their leadership grows, their sense of responsibility, accountability, and confidence arises.
Rewards can be differentiated with an equal gratification among your team and performers, reward when it's needed, provide feedback as you see fit.
Before hiring, you saw something in the candidate, an exceptional leadership potential, a great executor, a highly responsible being, or an innovative, creative mind. Human resources hired them probably without actually ensuring what you see, hear, and seem was the truth.
Attracting talent requires an emphasis on human values, vigilance on pay equity, diversity and inclusion, careful listening to employee needs and a leadership development program. (Source: Global Talent Trends 2019) The laws of attraction are a real theory that we can extend to the workplace, you attract the people you want to work with. If you're going to trust your team, their actions, their work, and their flexibility come with action and reaction.
Although you may shift or exchange a few items from this piece of advice, remember, all great leaders have something in common: Purpose, goals, and love for others. Do your best to keep nurturing the leader your business needs.
Want to know more about how we help companies nurture their people? Stay posted on our upcoming content and subscribe to our blog. Or reach out so that one of our growth advisors can help you fill the gaps in your people flywheel!