Customer Journey Tips: Crafting a WOW-Worthy Experience
by gardenpatch Insights on Sep 21, 2023 2:19:30 PM
A "WOW" worthy customer's journey is a brilliant concept. An idea that can help you detour from the beaten path and create a personalized path for each of your customers. Creating this experience for your customers will ultimately result in increased revenue.
Crafting a "WOW" worthy journey is understanding how customers interact with your product as they progress through different stages of customer maturity. Having a flawless customer journey is essential and can be hard to maintain with so many moving parts. First, we must use our market research to see what our loyal customers want. We also need to ensure our messaging is on point across different channels.
One of the most important things to keep in mind is every customer's experience is different through the sales funnel. Each target audience has its likes and dislikes. Therefore, strategic planning is needed to meet diverse needs and expectations. Your goal as a business owner should be to take a closer look at these needs and then meet them as effectively as possible.
---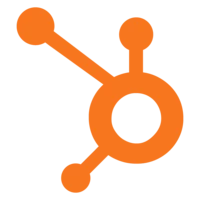 Track Real-Time Data with HubSpot CRM
Stay on top of your business performance with HubSpot's CRM platform. Monitor deals, oversee pipelines, and track ROI in real-time across marketing, sales, and service.
Click here to get started with HubSpot.




---
Let's go over some tips for keeping your customer's journey simple. The customer journey consists of four specific parts:
Adoption
Retention
Expansion
Advocacy
Adoption
One of the biggest challenges for any business is adoption. Adoption is when customers become aware of their needs and adopt your product or service. If you don't have enough customers purchasing your product or service, it won't be able to grow or succeed. If you want your adoption rate to be high, it's a good idea to focus on creating value for your customers first and foremost. Offer something unique and innovative that meets their needs better than any other product or service!
Retention
Retention is an essential aspect of the customer journey. Retention helps retain your existing customers. Retention is also about nurturing and growing your relationship with loyal customers. In an ideal world, it is about keeping them happy and engaged with your brand to come back again and again.
Focusing on retention means your team members go beyond just meeting their needs at the point of sale. Instead, retention involves providing additional value to them so they want to continue buying from you in the future. The customer journey doesn't end when a customer buys from you. In fact, it's just beginning!
Expansion
Customers are not always in the same place on the same day at the same time. The customer journey is dynamic and ever-changing, so must be your approach to it. A "WOW" experience is different for everyone. For some people, it's about finding a product that fits their needs perfectly. For others, it's about having a fantastic customer service experience and feeling like they're being taken care of. Some people want to feel appreciated for choosing to spend their time and money with your business. Others still might need reassurance that your company cares about them as a person and not just as another sale.
It's also important to remember that your customers' experiences don't begin with direct contact when they walk through the door. Instead, the customer's journey sometimes begins months before with online research and social media following. The customer journey is the overall experience.
Advocacy
When customers have a good experience with your brand, they are more likely to tell their friends and family. Therefore, advocacy is one of the best ways to grow your business! People actively seek out products or services that they've heard good things about from their friends or family members. Potential customers feel more comfortable buying something from someone who has good things to say about it. And that's how customer advocacy comes into play.
There are many more strategies that you can use to "WOW" your customer's journey. Even the smallest details can go a long way. Be thoughtful and intentional with each interaction. To really "WOW" your customers and make their experience memorable, you need to remember that intent matters.
Keep These Things in Mind for Your Costumers' Journey
1. Setting the tone
You want your customer's experience to be a win with your product. So show the consumer what their life will be like with your product. Setting the tone helps the user experience through the initial stages of the customer's journey.
2. Utilize automation
When appropriately done, automation can be the best thing your company does to enhance the customer's journey. Automation also frees you and your team members to focus on other driving factors.
3. Be clear and concise
A confused mind says no. Guide your customer interactions down a delightful experience that educates, engages, and reinforces life with your product.
4. Keep it sustainable
Make sure your product lasts. Be mindful of the popular trends to respect the planet and ways of life. If it is a physical product you are marketing, make sure that you design it so that your consumer will keep using your product over time. If it's a service, ensure that your service maintains a level of excellence making the consumer want to continue using your service.
5. Continuous learning
Your customers don't understand your product as well as you do. So, help them become pseudo-experts in your field. How do I do that? The idea is simple; for example, give your customers consistent value.
Continuous learning opportunities help your customers become long-term, repeat customers. You don't just provide them with the service they want; you must offer it in a way that keeps them coming back for more.
Today's Customers are Tech-Savvy and Increasingly Tech-Dependent
Customers know there are alternatives available to them. Unfortunately, this knowledge makes them extremely demanding to get the best deal. Don't forget about mobile users! Surveys state desktop visitors might be more inclined to read the content. A specific goal for your mobile users is a real-time, quick scan through with short bits of text or bulleted lists. Design your site accordingly so that it works well both ways!
The Key to Having an Effective Customer Journey Map
Focusing on your customers' needs encourages them to stick with you. Be sure to help them constantly learn something new and reinforce trust and relationships with them. It would be best if you also worked on strengthening their belief in your brand's quality standards. Do this by showing them that you care. Teach them new ways to make use of your product or service. Show them different ways to improve their lives.
1. Community
Show them what others are doing by connecting with people who enjoy similar things. Help them have moments where they want your ecosystem enough to continue to use your product.
2. Offer the upsell
Unless you tell them, your customers don't know you have something. Don't be afraid to offer the upsell. Educate them on how they can continue to maximize their relationship with your company.
Help them understand how to expand with your company enjoyably.
3. Make it easy to do business with you
The easier you make it for people to do business with you, the better. Popular opinion used to think it was all about making the customer journey "transformational." While this is still true, we have also learned you can't create transformational experiences without a straightforward transaction.
4. Add-ons
Add-ons are an important tool. For example, sometimes, a nice cone with great ice cream doesn't need add-ons. However, when a marketing team asks the question, "would you like some caramel drizzle on top" many of us say, "Yes! Add on the caramel!". This type of business strategy enhances the experience.
---
---
What Are You Doing to Enhance Your Customers' Experiences?
One great way to do this is to understand the different buyer personas.
Guarantee your buyer persona's needs remain at the heart of what you do. Have a clear understanding of their value and how that compares to your company's mission. Once you have the buyer persona in place, you need to take it further. You need to get under their skin and inside their head.
Why? Because this is where you need to figure out what they want and what they don't want. This is how you are going to build a customer journey that will be "WOW" worthy.
You should be seeking new customers regularly. If you want to attract customers at the right time, you must understand the user's needs. The person or team interacting with your customers is the primary driver of value delivery. However, this also causes many challenges regarding companies' demographic data. Each team member must be able to communicate. Think about your actions from another perspective. Think as if you and your team were customers in your own company.
Importance of a Customer Journey Map
A customer journey map is a powerful tool. It is a visual representation of all the communication touchpoints in your buyer's journey. A customer journey map helps you shape and craft outstanding implementable strategies. These strategies will work across different channels. As a result, the customer journey map enhances your customer experience and ensures only the best possible conversion.
There are many different ways to create your customer journey map:
Use a simple table or sheet of paper to display the various stages of the product purchasing process.
Use a flowchart to illustrate all the steps your users take during their buying journey.
Use a storyline to develop a storyboard representing the different stages of the purchasing process over time.
Creating a journey map can be used to develop a coherent strategy that leaves no stone unturned in delivering a personalized and seamless experience. By creating a single source of truth for customer touchpoints, we make sure all our marketing efforts can make sense and not conflict with each other.
Active Listening
The importance of active listening is a critical skill when creating a great customer experience. Active listening means following steps in listening to what someone is saying and understanding their needs and wants. If there's anything more valuable than time, it's your attention to what others say about your business or website. When you practice active listening, you'll also be able to reach out to others more effectively. It's all about customer satisfaction.
Take time to understand your audience and then think about what that means for your brand. Knowing your main goal is to support your customer's success.
The most valuable feedback you can get is from customers. When they are happy with what they received, they are more likely to recommend your brand to others.
A Successful "WOW" Journey Relies on Multiple Factors
First, you need to create a symbiotic relationship between the customer and the journey. This symbiotic relationship creates the business's overall success. Successful journeys begin with customer sentiment moments where they feel thankful toward the brand. On the other hand, successful journeys also give customers a strong incentive or positive call to action. Businesses can start by building their hypothesis and conducting proper user research to shape their landing page/website. Creating this will start their adventure towards implementing "WOW" worthy customer journeys.
Make sure that all of your communication touchpoints along the way reflect your brand identity and provide relevant information about your product or service. The path you take towards a "WOW" worthy customer journey will build the success of your brand. There is a lot to consider when planning an effective customer journey. It all boils down to one key thing: your customer's needs. You need to understand your target persona and how you can meet their expectations with ease. Although these marketing materials will help you plan a successful customer journey, it is not an exhaustive list. Critical moments play into the success and failure of the customer's journey. Timing, customer behavior, call-to-action wording, character limit, and length constraints all play a part in journey mapping.
To attract and retain customers, you need to create a great customer experience. Leave the heavy lifting to us! At gardenpatch, we know how to wow our customers. Talk to one of our growth specialists today!