Differences Between SEM and SEO: What Sets Them Apart
by gardenpatch Insights on Nov 9, 2023 6:29:40 AM
Navigating the digital marketing landscape can be confusing, especially when terms like SEO and SEM are often used interchangeably. However, these are distinct strategies with unique sets of rules, benefits, and objectives. In this comprehensive guide, we'll demystify the jargon and lay out the key differences between SEO (Search Engine Optimization) and SEM (Search Engine Marketing) to equip you with the knowledge to make informed marketing decisions.
What is Search Engine Optimization?
SEO is the practice of increasing the number of visitors to a website via organic search results on search engines such as Google, Yahoo, or Bing.
What makes SEO so powerful? The quality of traffic; visitors genuinely interested in your product or service. Let's use a sportswear e-commerce site, for example. Who is more likely going to purchase from that website?
Option A) a guy in his early 20s training for the next football season?
Or Option B) a woman in her late 50's looking for a designer purse?
The two options are incredibly different. They are perfect audiences for different products for many reasons, such as demographics.
---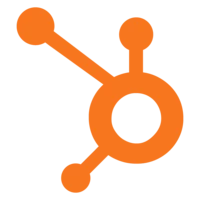 Align Marketing and Sales with HubSpot
Break down silos and align your teams on one integrated platform. HubSpot's software solutions seamlessly connect your departmental data to help you create an exceptional customer experience. Click here to learn more about HubSpot.
---
Both can come to the site one way, but who is most likely to purchase from the site? You guessed it right, option A.
Both users count as website traffic the moment they land on the site, but let's define the quality of the traffic. One (option a) will most likely spend more time on the site. The other (option b) will likely exit the site when they see nothing related to their interests.
Key Performance Indicators (KPI)
Some KPIs that can help you determine the quality of the traffic you are receiving on your site are the following:
Exit Rate
Exit rate is the percentage of site visitors who click away to a different site from a specific page.
Average Session Duration
This KPI is defined by the user's time on your site. This can be from one second to several hours.
Bounce Rate
The bounce rate represents the percentage of visitors who enter the site and then leave rather than continuing to view other pages within the same site.
A high bounce rate does not always mean a bad thing. An astounding 90% bounce rate isn't abnormal. Some sections on your website will have higher bounce rates due to the page's objective.
For example, a landing page targeted for conversions will likely bounce higher than your homepage. Why? Most landing pages have exactly what the user is looking for after the first click. While someone visiting your homepage will have several options to view during that session.
Pages viewed per session
This KPI shows the navigation the user has had on your site. Through pages viewed per session, you can see the average number of pages inside your website that users visited.
For example, if you visit Apple's homepage, move from the iPhone page to the iPad page, and then contact their support team before closing the browser, you will have viewed four pages in one session.
Goals and Event Completions
Using goals and events in your website analytics helps measure how often users complete specific actions. Goals measure how well your site accomplished your target objectives. A goal represents conversion, known as a completed activity, and contributes to the success of your business.
Onsite Search Queries
Placing an onsite search feature on your page and throughout your site can significantly benefit the user experience.
Visitors stay on the site longer
Find what they seek
Are more likely to take action
You can later review the queries they searched for and use that as a base for your marketing efforts.
The Quantity of Traffic
If the quality of the visits is ideal, more traffic is always better. Once you have discovered the best type of traffic, bringing them to your website will be the next action.
The following KPIs will help you determine if you're doing this correctly.
Unique Website Visitors
Unique visitors refer to the number of distinct individuals visiting the website during a specific period, regardless of how often they visit. For example, a visitor can come to the site three times. Therefore, the website will reflect three different sessions, which will count as one unique website visitor. This is because the website received three visits at different times, even though the same person performed the action.
Returning Versus New Visitors
This allows you to see how many new visitors your website receives versus how many people return to the site after their first visit. This is greatly used for retargeting purposes in paid advertising efforts.
Top Landing Pages
This metric lets you view the pages receiving most traffic, sessions, and unique visitors.
Organic Results
Organic is all the traffic you do not have to pay for. If you decide to click on one option that is not an ad, your click becomes part of an organic result.
Traffic Source
Is your traffic coming from paid search efforts? Are they coming in from a social media channel? Maybe they found you via backlinks (also known as inbound links). Website analytics show in detail where your traffic is coming from. This is what this KPI stands for.
Now that the elements have been defined, let's talk a little bit more about what is involved in SEO. Two types of SEO can be performed for any company: On-page SEO and Off-page SEO.
On-Page SEO Consists Of:
Site Optimization: Website structure and internal navigation.

URL Structure:

The URL structure of your site is very powerful, believe it or not. If it is easy to read, the search engines and end users will find it easier to understand the page's content. You may want to include relevant keywords in your URLs as well.
Meta Descriptions: The meta description is the HTML property that provides your website's summary (usually 160 characters). Search engines use this meta description to display what the page is about and influence high click-through rates. It is a good practice to include the long tail keywords you use in the URL and match that with your meta description.
H1 Tags: Websites may have several headings and titles as part of the content. The H1 tag is typically used for the main title of the page.
H2 Tags: The H2 tag is a subheading. The best practice is that it includes similar keywords to the H1 tag.
Internal Linking: These links allow you to connect your site's content from one page to the other. It also gives Google an idea of your website's different groups ("hierarchy"). Usually, the pages with the most internal links have the most value.
Keyword Research: Analyze the most frequently used phrases potential buyers search for regarding your product/service.
Website Auditing: Ensure your website is free from errors and things that can hinder the user experience while navigating it.
User Experience: Making sure that the content is valuable and shows expertise.
Off-Page SEO Consists Of:
Link building to attract and obtain quality inbound links (backlinks).
Social sharing: Generating more exposure for your posts by allowing other users to share your content.
---
---
What is Search Engine Marketing?
SEM includes SEO tactics, as well as several other search marketing strategies. Search Engine Marketing is "the process of gaining website traffic by purchasing ads on search engines" and focuses on paid advertising (also known as PPC- Pay Per Click). SEM is known as a digital marketing strategy. It is used to increase the visibility of any website on search engine results pages. Search engine marketing and paid search or pay per click are often referred to as the same or interchangeable.
Some important elements in Search Engine Marketing are the following:
Ad Copy: This is the main text of a clickable ad
Audience: People or market segment to whom we are sending the advertising message
Budget: This refers to the marketing spend defined for your PPC campaign
Keywords: Keywords are a strong element in search advertising because it serves as a method in which search engines use keywords to determine searches that are most relevant to what your business has to offer.
Impressions: The number of times your ad was displayed on a search engine.
Cost Per Click: The amount of money you spend to get one click on your ad.
Relevance Score: This KPI is mostly seen on Facebook. It is defined as a calculation based on the positive and negative feedback we expect an ad to receive from its target audience.
Cost Per Acquisition (CAC): A company's CAC is the total sales and marketing cost required to earn a new customer over a specific time period.
Cost Per One Thousand Impressions: This metric represents the amount spent per one thousand impressions of your ad.
Click Through Rate (CTR): Google defines CTR as a ratio showing how often people who see your ad end up clicking it. CTR can be used to gauge how well your keywords and ads are performing. CTR is the number of clicks your ad receives divided by the number of times your ad is shown. (clicks ÷ impressions = CTR).
Some of the activities involved in SEM are the following:
Creating ad groups that consist of target keyword variations
Launching ad campaigns with a specific audience
Writing relevant ad copy
Setting and managing ad budgets
Monitoring key metrics (clicks, impressions, CTR, and average CPC)
How Is SEM Different from SEO?
SEO and SEM are not interchangeable, although they work hand in hand.
SEO is a component of SEM. SEM includes details of paid search, such as PPC, SEO, and social media marketing (SMM). SEO helps to define the foundation for SEM. This is done through optimized content that prospects and customers find relevant. Without landing pages, web pages, and blog content optimized for any search, your SEM efforts will not provide optimal results due to poor quality, and visibility in the search engine result pages (SERPs) will be difficult.
The PPC aspect of SEM involves spending money, while SEO attracts website visitors organically. Through a PPC campaign, you get to bring traffic to the website at a cost. Your investment to attract website visitors will depend highly on your budget, bid strategy, and campaign duration. SEO attracts website visitors organically through relevant content. If done properly, you can have appearances in SERPs equally convenient as through PPC.
The image above clearly shows that Old Navy is just one position below the first result from an ad. Old Navy uses SEO to rank on Google's first page for this search query. Notice Vanquish Fitness gets to appear on the first page due to a PPC campaign.
If you are first launching a site and you want immediate visibility, it is a good idea to create a strategic PPC campaign because it takes less time than SEO. However, keep in mind that SEO will help establish organic search credibility. A quality that PPC won't grant to your business.
Keep both efforts hand in hand so that you may achieve fast results and a long-term outcome from your overall marketing efforts. Our team at gardenpatch loves helping businesses reach their highest potential and optimizing their website's potential online.
We can help you with this and so much more. At gardenpatch, we can help you reach your website's highest potential through a strong marketing strategy that involves both SEM and SEO tactics.
The first step to do this is by analyzing what is currently being done. This will only take us a few minutes and will propel your exposure.
Talk to one of our growth specialists today!