Effective Writing: Essentials for Crafting Impactful Content
by gardenpatch Insights on Oct 23, 2023 3:18:51 PM
Content Marketing is one of the most powerful tools to:
attract visitors to a site
help them convert into leads
convert leads into clients
Great content will help you attract and retain your audience. You want to catch your audience's attention with educational, helpful content. Educational content can help the lead or client with a specific problem and get them to engage with your brand.
Your ultimate goal with content is to move a lead in the buyer's journey. You may even gain an advocate by turning them from a lead to a client.
It all sounds pretty straightforward, but there are specific steps to help ensure your success.
---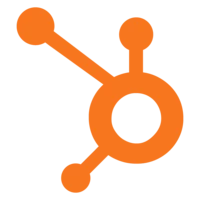 Align Marketing and Sales with HubSpot
Break down silos and align your teams on one integrated platform. HubSpot's software solutions seamlessly connect your departmental data to help you create an exceptional customer experience. Click here to learn more about HubSpot.
---
Content marketing is a powerful tool of effective writing to captivate and pull potential clients into your buyer's journey. The content writing consists of creating a blog where you will start producing different types of content for your website, etc.
However, a lot more goes on in writing; you can't just write to write. You must clearly understand your audience, have a consistent approach, and a clear strategy to follow.
We at gardenpatch want to help you focus on understanding how to become an influential writer and what skills you need to be one.
Why Does Effective Writing Matter?
Did you know that 47% of people consume three to five pieces of content before taking a step toward making a purchase?
With tons of content out there and millions of people writing content on the same subject, the need to become one of the best and differentiate yourself is huge.
Writing is difficult even for someone who has been in the industry for a long time or is a professional writer. However, with your content, you want to achieve one thing; to be a source of endless information. In addition, you want to portray yourself as an advisor for the reader's needs and address their pain points.
You do not want to make your content about selling your products or services. People don't want to be sold to. Studies show readers will tune out any piece of content that feels like a sales pitch.
You want your writing to be so targeted to their needs and speak "their language" that they want to stick with you. In addition, writing in a captivating way will prevent them from clicking on any other site.
When you get someone engaged with your content, they will stick with you and slowly but surely begin to connect with your brand and your business. This will create brand advocates that share your content and speak about your brand. Excellent and concise writing, using persuasive language will help you achieve all this.
How Do You Effectively Write Content? Ten Core Attributes of Effective Writing
1. Start with an Attention-Grabbing Headline
The first thing a reader will see is your headline. Did you know that 80% of people will read your headline, but only 20% will actually read the article? This is your first chance to connect with your audience. You want to make sure you choose a headline that talks directly to them.
That is why you need to create a headline that directly speaks to them and will make them click on it and read your blog.
An attention-grabbing headline needs to be:
useful
create urgency
unique
ultra-specific
make a promise to the reader
Start by selecting a working title and returning to it once the article is done. Always come up with five to 10 possible topics to choose from.
There are a few standard formats for headlines and titles that work best:
The "How-to" Format: teaches people how to do something. This format is highly searched on Google because people want specific answers and guidance to their problems. This is a common way people search for queries and find solutions to their problems. If you write a headline like they are looking for answers, chances are your piece will get clicked on.

Here are some examples:

"How to fix my broken iron"
"How to make a mother's day brunch"
"How to prepare a kid's lunch in under ten dollars"

The "List" Format: usually follows the "x" number of ways to do what you are hoping to accomplish. The list format will tell the reader what to expect from your piece of content. So, for example, they will know right from the headline the number of ways in which they will be able to solve a problem.

Let's use the examples above and turn them into this format:

"3 easy ways in which you can fix your broken iron"
"10 ways to make a beautiful mother's day brunch"
"7 ways in which you can prepare a kid's lunch in under $10"

The "Question" Format: answers exactly what people are looking for on the search engines. When people look for specific queries, they usually type in the question they want to solve. If they don't know how to do something, they will specifically type in the question.

Example:

"How to fix your broken iron"
"How to prepare for a mother's day brunch"
"How to prepare a kid's meal for under $10"

The Secret of a Headline Format: a highly effective and engaging headline evokes curiosity in the reader. They will want to click on your blog if there is a "secret" solution to their problem.
The "Quick Tip" Format: gives the reader something easy to read and digest inside the article. Most people don't have the time to read long pieces of content. If they are looking for answers, they want them fast. This type of format is highly engaging. You are telling the reader there is a solution to their problem, and they can read all about it in just a few minutes.

2. Develop a Tone Relevant to Your Readers
The tone is a big piece in the writing puzzle. Imagine you are talking to your grandma about a new fitness app that just launched. You use typical millennial words like "YAS" to explain the app to your grandmother. Chances are she will not understand a word you are saying, lose track of the conversation, and slowly disengage with what you are saying. The same goes for your audience.
You need to identify with how they:
talk
think
communicate
search on Google
3. Help the Reader Do Something
Next, you must remember to help your readers do something or learn something new from you. If your content helps your audience overcome a problem they have or helps them be better, it will portray your brand as an authority figure. Position yourself as an advisor to keep them coming for more.
If you've been helpful with a specific matter to them, they will trust you and your brand. This trust will keep them coming to you and encourage them to share and talk about your business with family and friends. The path for making them brand advocates.
4. Add to the Conversation
To be known for incredible content, you must stand out from the rest.
To do this, you need to add something different to the conversation. For example, include new or relevant data.
See what else is out there and see how you can improve it. Identify what is missing from other content online, and include it in yours.
After you are done writing, re-read your content and ask yourself, "What questions do I still have? Can I add some other types of content?" Possibly you could incorporate a video or infographic to make it more attention-grabbing.
5. Write for the Way People Search
Always write for the relevance of the topic. This should be a rule of thumb. Don't just pick a random topic you think your audience might want to hear about. Do a little homework and research what people are currently searching for on Google or other search engines.
At gardenpatch we use incredible tools that give our clients keyword relevance and the actual questions people are asking on search engines for specific topics. If you don't have access to these tools, we would love to help you!
---
---
6. Develop a Solid Structure
A structure will give your writing a clear order and guide your readers on the right path. This will help them keep engaged and direct them down your buyer's journey.
You can choose whatever structure you feel most comfortable with but make sure your content does have structure and order.
Here are two simple structures that can help you:
The" List" Formula:
Start with an introduction
List out the main points of the article
Wrap it up in a conclusion
The "How-to" Formula:
Start with an introduction
Provide a section that says why it matters to the reader
Provide details on how to do something in a list form
Finish with a conclusion
Pro Tip: Start by writing the list, then write the introduction and conclusion. It will be easier to write once you know what you've covered in the body (list) of the text.
7. Present One Core Idea
Make sure that every time you write, you have a main idea. This idea will guide everything else and prevent your readers from losing themselves in the blog.
Highlight the idea at the beginning of the content and work your way around it throughout the text. Don't forget to bring back the idea through the body and at the end of the article.
It's easy to lose focus once you begin typing, so make sure you clearly understand exactly what you want your readers to know and stick to it.
8. Support Brand Messaging
Your writing should always support your:
brand messaging
values
vision
strategy
Even though you may have several pieces of content and you might have several people writing, everything must feel like one cohesive piece.
Everything in your writing, from the tone to the subject matter, should reinforce what your readers perceive as your brand. It will help if you continually keep your buyer persona in mind. Ask yourself how this specific piece of content is supporting their journey.
9. Include a Relevant Call to Action (CTA)
One essential item you should always include in any content you create is inviting your readers to keep interacting with your brand. That is exactly what CTA means, a call to action.
The CTA allows the conversation and interaction to continue even after the reader has finished the article.
For example, a call to action could ask them:
to share the article
leave a comment at the bottom
call a number
subscribe to a newsletter
download a guide
If they follow your CTA, you reward them in some form. For example, if they subscribe to a newsletter and give you their contact information, you can give them a free downloadable guide.
10. Edit Errors and Poor Grammar
The last but not least step of effective writing is ensuring you don't have grammar or spelling issues. Poor grammar will leave your readers with a bad taste in their mouths and immediately lose trust in you.
No matter how good or relevant the topic is, it distracts your readers and makes you seem unprofessional and sloppy. Therefore, attention to detail is always key in writing.
Attributes of Successful Writing
Follow these ten core attributes of effective writing to see your website become an attention-grabbing buyer's journey. Writing is not easy, but keep those ten attributes in mind, and you'll see great results.
We would love to support you in your journey of content marketing. Feel free to contact us; we are always available to help. Talk to one of our growth specialists at gardenpatch today!