How to Get New Customers: Proven Techniques for Scalable Growth
by gardenpatch Insights on Sep 28, 2023 2:39:10 PM
As the world becomes increasingly digital, businesses must adapt to stay competitive. A digital marketing plan is essential for any company that wants to succeed in today's fast-paced world.
In the past decade, we have seen a significant increase in online searches for goods and services. This shift from traditional methods of finding information, such as phone books and physical storefronts, to the Internet has been driven by the availability of fast, reliable Internet connections and smartphones.
Key Benefits Of A Digital Marketing Plan
Increased visibility: By utilizing SEO and other digital marketing tactics, you can improve your ranking on search engine results pages, making it easier for customers to find you.
Cost-effectiveness: Digital marketing is typically more affordable than traditional marketing methods, such as print advertising and direct mail.
Targeted advertising: With digital marketing, you can reach specific audiences based on their interests and demographics, ensuring that your advertising efforts are more likely to be successful.
Real-time results: Unlike traditional marketing methods, digital marketing allows you to track the results of your campaigns in real-time, so you can adjust your strategy as needed to achieve the best results.
---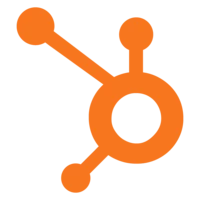 Grow Faster with HubSpot:
Accelerate your business growth by leveraging HubSpot's powerful marketing, sales, and service CRM tools. HubSpot provides everything you need to attract, engage, and delight customers. Click here to get started with HubSpot.
---
Your potential customers are already online, using platforms like Yelp and social media to find the products and services they need. By implementing a digital marketing plan, you can ensure that your business is visible to these consumers and can compete with other companies in your industry.
How Are Your Customers Finding You?
In the digital age, customers are increasingly turning to online search to find businesses. As traditional resources such as print media and phone books become less and less relevant, it is important for businesses to ensure that they can be easily found through online searches.
One of the key ways that customers are finding businesses is through mobile devices. With the widespread use of smartphones and tablets, it is essential for businesses to have a strong online presence that is optimized for mobile.
In January 2022, Google accounted for 93.25% of the mobile search market in the United States.
Maximizing Your Online Presence
It is clear that Google is a dominant player in the world of online search, and having a strong presence on Google can be beneficial for businesses that want to grow. However, it is also important for businesses to consider other platforms, such as YouTube and social media, as part of their online presence.
Having content on these platforms can increase the visibility of a business to internet searches. In fact, having a presence on YouTube and social media can increase the number of internet searches that a business is visible in by around 6.3%. This number is likely to increase as the average user spends more and more time on social media, with the typical user currently spending 147 minutes per day on these platforms.
Mobile Devices: A Growing Trend
The use of mobile devices, such as smartphones, is a growing trend. As more and more people acquire smartphones, the number of people using them to access the internet and search for information is increasing.
According to the Pew Research Center, 97% of Americans own smartphones currently. This trend is not limited to younger generations but also includes older individuals:
95% of Americans between the ages 30-49 have a smartphone
83% of individuals between the ages 50-64 own a smartphone
Seniors are also joining in on the fun with 61% of the 65+ crowd having the internet at their fingertips.
Mobile Vs. Desktop Searches
Currently, mobile phones are the primary source of website traffic, accounting for 60.66% of all website traffic. In contrast, desktops and tablets are responsible for 39.34% of website traffic.
Social media accounts for a significant portion of digital media consumption, with 25% of all digital media being consumed on social media platforms. Additionally, social media is predominantly accessed on mobile devices, such as smartphones and tablets.
This trend towards the use of mobile devices to access social media has significant implications for businesses. In order to reach their target audience, businesses need to ensure that their social media presence is optimized for mobile. This may involve creating mobile-friendly content and making it easy for customers to interact with the business on mobile devices.
What Do Customers Want?
What exactly are these customers searching for? It could be the answer to a simple question like finding the capital city of a country. But if they're looking for a cupcake vendor or an outstanding lawyer in their city?
What factors play into their decision-making process? What exactly do they want from you?
We've identified the top three needs as:
Solutions
Customers want reliable information from a trustworthy source to help them make an informed decision.
Customer Service
People want to partner with businesses that are transparent and responsive to their questions and concerns.
Provide clear and concise information on your website.
Have a customer service team available to answer questions.
Offer multiple channels for customers to reach out with questions or concerns.
Providing excellent customer service can help build trust and loyalty with customers.
Value
Customers want to feel like their investment in a product or service is worth it. This could mean offering competitive prices, providing value-added features or services, or demonstrating the value of a product or service through customer testimonials or case studies.
How Customers Are Searching For Your Products And Services
Customers are looking for businesses in different ways, and these ways are directly tied to their needs. You can figure these things out by using customer insights. Here are the three main ways that customers are searching for businesses in the 21st century:
Online search: Many customers are turning to online search engines, such as Google, to find businesses that can provide the solutions, customer service, and value that they are looking for.
Social media: Social media platforms, such as Facebook, Instagram, and Twitter, are increasingly being used by customers to find businesses and learn more about the products and services that they offer.
Word of mouth: Customers still rely on recommendations and referrals from friends, family, and colleagues to find businesses that they can trust and do business with.
Finding the Right Content for Your Customer Base
The type of content that is best suited for your customer base will depend on your business and its needs. For example, if you want to rank higher on Google, you may want to create a regular blog that targets strategic keywords. This can help you take up more "real estate" in search results for those keywords.
On the other hand, if you have a strong presence on social media, you may want to invest in video content. This can be an effective way to engage with your audience and stand out on platforms like Facebook and Instagram.
In addition to blogs and videos, there are many other types of content that can be effective for reaching your customers. Here are some ideas to consider:
Infographics: These can be a great way to present information in a visual and easy-to-understand format.
Podcasts: Podcasts are becoming increasingly popular, and they can be a great way to reach a specific audience.
Ebooks: Ebooks can be an effective way to provide in-depth information about a topic that is relevant to your business.
Social media posts: Regularly posting on social media can help you engage with your audience and keep them up to date on what your business is doing.
Ultimately, the key is to find the types of content that are most effective for reaching your customers and achieving your business goals. Experiment with different formats and see what works best for your business.
---
---
How to Create Great Content for Inbound Marketing
When it comes to attracting new customers, inbound marketing is a highly effective strategy. By creating high-quality content that addresses the needs and problems of your target audience, you can position yourself as a go-to resource for the solutions they're seeking. This can be particularly valuable in the world of business, where many relationships start with a simple internet search.
For example, imagine a customer in Alexandria, VA, who has a broken dishwasher and wants to find a solution. They might enter a search query like "fix broken dishwasher Alexandria VA" into Google, and in just a few seconds, they'll be presented with a list of websites, videos, and blogs that rank highly for those keywords. From there, they can browse through the various content options, looking for information that will help them fix their dishwasher.
As a business owner, you want to be one of the options that appears at the top of that search results page. After all, 75% of users won't go beyond the first page of Google, so showing up on the first page is crucial if you want to attract new customers. But with so much competition out there, how can you make sure your content ranks highly for the keywords you're targeting?
Here are a few tips to help you create content that will rank well in search results:
Research your keywords carefully. Make sure you're using the right keywords to attract your target audience. Use tools like Google's Keyword Planner to see how often people are searching for those keywords and how much competition there is for them.
Create high-quality content. Search engines like Google want to provide their users with the best possible results, so they'll rank content that's well-written, well-researched, and provides real value to the reader. Make sure your content meets these criteria, and you'll be more likely to rank highly.
Optimize your content for search engines. This means using the right keywords in the right places, including in your title, your headings, and your meta description. It also means using formatting techniques like bullet points and bold text to make your content more readable and engaging.
Promote your content. Once you've created great content, it's important to let people know it exists. Share it on social media, include it in your email newsletters, and use other marketing channels to get the word out. The more people who see your content, the more likely it is to rank well in search results.
Make sure your website is mobile-friendly. With more and more people using smartphones to access the internet, it's crucial that your website is easy to navigate and use on a mobile device.
Use a mix of organic and paid growth strategies to improve your search engine rankings. This will help increase the visibility of your website and will make it more likely that customers will find you when they are searching for the products or services you offer.
Social Media: The Key to Connecting with Customers
Social media provides a platform for two-way communication so customers can ask questions, provide feedback, and interact with your brand.
In addition, having a strong social media presence can help improve your online reputation and search engine ranking. This makes it easier for potential customers to find your business and learn about your products or services.
There are a few ways to ensure that your customers can find you on social media:
Claim your business name on all relevant social media platforms. This will help prevent someone else from using your business name and potentially confusing your customers.
Consistently use the same business name and profile picture across all your social media accounts.
Use keywords in your social media bios and posts that are relevant to your business.
Include links to your social media accounts on your website and other online platforms, such as your email signature.
How to Leverage Great Customer Service To Increase Visibility Online
As a business, it's important to prioritize great customer service. After all, consumers are looking for companies that care about them.
Here are some ways you can offer the best possible experience for your customers online:
Be responsive
Engage with all of your contacts, whether it's responding to reviews or liking comments on social media. This shows that you're not a distant, uncaring company. Consider hiring someone to manage this on a regular basis.
Engage with reviews, both positive and negative
Take the time to respond to every review, even if it's negative. This shows that you're listening and that you care about your customers' experiences.
Use Targeted Content
In order to create content that resonates with your customers, you need to understand what they're interested in. For example, if you're a handyman, you wouldn't want to post about knitting a sweater. Instead, you'd want to focus on common household repairs that your customers might be interested in.
One way to create targeted content is to base it on data that you gather about your customers. For example, if you're a beauty salon and your typical customer is a woman between the ages of 30 and 50, you can create a "customer persona" and craft your content around what this person would want to see.
85% of potential consumers are more likely to respond positively to personalized marketing like targeted email campaigns.
Quality Trumps Quantity
All the personalized content and exceptional customer service in the world won't make up for bad products or a bad website. Customers are looking for quality and value, and if your business can provide that, they will be more likely to choose you over the competition.
It's crucial to have a professional image, both online and offline. This includes having a well-designed website that is easy to navigate and mobile-friendly, as well as presenting your products or services in the best possible light.
In addition, you must ensure that the quality of your goods or services matches their cost. While it is important not to undervalue yourself, it is also important not to set prices that are unattainable for your customers. 85% of people shop around to compare prices, so if your prices are too high, they may choose to go with the competition.
Are Your Customers Finding You?
As search trends become more and more focused on the internet, it is important for your business to be easily found online by potential customers.
Incorporating digital marketing into your business strategy is crucial for staying competitive and reaching your customers where they are: online. Don't miss out on this important opportunity to grow your business.
Let Us Do The Heavy Lifting
At gardenpatch, we believe that everything starts with the "why" – why your business exists and why your customers choose you.
Our team of fearless innovators will create a marketing and promotional plan that is tailored to your brand. We will explore new ways to reach your target audience in the digital landscape.
So, reach out to us at gardenpatch, and let's work on reaching your customers where they are.