Types of Marketing Emails: Essential Varieties for Campaign Success
by gardenpatch Insights on Dec 5, 2022 9:00:00 AM
Using marketing emails to keep in touch with your customers is a crucial part of your business. 50% of people buy from marketing emails at least once per month. But are you sending the right message?
You want your customers and prospects to remain interested in everything your organization brings to the table. But, more importantly, you want them to look forward to hearing the latest and greatest of what you have to offer.
Email marketing is one of the most cost-effective ways to generate new business. 81% of small businesses use email marketing as their primary customer acquisition tool.
A great way to stay connected with prospects and customers is to find your way into their email inboxes through personalized email marketing campaigns. The best practice is to send relevant messages without being spammy, which means:
Only sending relevant emails
Not over-sending or blasting your entire audience
Using email to advance prospects through the pipeline tactically
---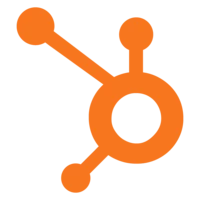 Align Marketing and Sales with HubSpot
Break down silos and align your teams on one integrated platform. HubSpot's software solutions seamlessly connect your departmental data to help you create an exceptional customer experience. Click here to learn more about HubSpot.
---
17 Types Of Marketing Emails
There are many ways to reach a lead, prospect, or new customer in their inbox. Here are 17 different types of marketing emails to incorporate into your email strategy.
1. Welcome email
It's always a good feeling to gain a subscriber—someone out there in the universe who wants to know more about your product or services. A welcome email is an introductory message sent to new subscribers once they've signed up for your mailing list.
Welcome emails are your first communication with subscribers, and the open rates are generally higher. Indeed, welcome emails generate 4x more opens and 5x more clicks than regular email marketing campaigns. Moreover, did you know that sending a welcome email series yields an average of 51% more revenue than a single welcome email?
Sending a welcome email to potential customers is a way for your organization to introduce itself. Doing so can build brand awareness, allow them to learn more about your products, or create familiarity with a new fan.
Welcome emails present an excellent opportunity to ask clients questions about themselves. For example, you can ask about their birthday, location, or request that they select preferences for how often they'd like to hear from you.
No matter how you package it, make sure to avoid making a bad first impression.
A welcome email is your business' first introduction to a new email subscriber so getting it right is essential. Welcome emails are also the perfect opportunity to thank them for subscribing to your newsletter, promotion, or other offers and provide them with extra information.
The content within your welcome email will depend on your offer. But it's usually a good idea to give the subscribers an idea of what your business is all about and what they can expect from future emails. If they're new users of your products or services, this is a good place to show them how to get started.
Ultimately, a welcome email is a great place to build a relationship with your customers rather than trying to hard-sell any of your offerings.
Always remember, first impressions count!
2. New content announcement
As the name suggests, you send a new content announcement email when you want to share news about a new piece of content from your company. The email could include offers like an ebook, free trial, webinar, etc.
This type of email will describe and promote the offer with call-to-action links sending customers to a targeted landing page where they can learn more.
When your business has something fresh and exciting to share, do so in a new content announcement email.
Be sure to spread the news, whether it be a new product, sale, coupon, webinar, conference, eBook, and the list goes on and on.
Make the actual content of the email brief. But, ensure that the CTA is prominent and visible so that customers will notice it.
3. Event Invitation Emails
When your organization is about to host an upcoming event, ensure that your subscribers get a chance to RSVP yes. With an event invitation email, you'll want to get readers excited about registering for your new event. So be sure to highlight what makes this one so exciting and different from all the rest.
It goes without saying that the email should include critical details about the event, like the date, time, price, and agenda.
Include a clear call-to-action that encourages recipients to register right away. Consider placing the CTA above or below the body of the email to reduce the reader's need to scroll through the page looking for it.
If your company is hosting an event and you need to get the word out, inviting your subscribers is an excellent way of reaching an audience already interested in your industry.
In order to get the best return on this type of email campaign, your subject line and body need to convey the value your event will bring to attendees.
The best event invitations are personalized and tailored to the recipient. So they look like they were sent from someone you know rather than a company.
Event invitation emails are sent before, during, and after an event. Use them as invitations, reminders, or thank yous.
4. Email newsletters
The best newsletters are the ones that make your subscribers want to open and read them. Even if you think you know what your readers want, it's always a good idea to test different subjects and formats.
Businesses of all shapes, sizes, and industries send out newsletters to their customers so they can stay top of mind. 81% of B2B marketers say email newsletters are the most used form of content marketing.
Whether you're using this type of marketing email to send out new content from your blog or sharing general news about your company, they can be a great touch-point with your subscribers as you nurture them for the long haul.
Keep the format simple and relatively the same each time you send your newsletters. This way, your readers can get accustomed to what to expect. And don't forget an eye-catching subject line to entice them to read more.
Sending out an email newsletter regularly is one of the best ways your business can stay top-of-mind for your subscribers. But, of course, if your company already has a blog, then doing so is even easier.
By repurposing your blog content for your newsletter, you save yourself the effort of creating bespoke newsletters. Doing this also drives traffic from your email subscribers back to your website. A win-win!
5. Product Update Emails
Depending on your organization and the products you sell, there may come a time when you need to send your customers an update.
To stand out in a crowded marketplace, companies must regularly send product update emails informing customers about new features and benefits.
If tons of updates are around the corner, don't spam your readers with a series of product emails every other day. Instead, consider sending a roundup email highlighting everything they need to know.
You reduce potential unsubscribe requests by sending a summary of your most recent product updates rather than an update with every change.
While this type of email marketing is less engaging than some of the others listed here, product update emails are a good way for your company to share new feature updates you have implemented with your subscribers.
Keep them simple and to the point, and your audience will appreciate both the update and its simplicity.
If the update email is about a new product, try to show its value to your subscribers while not overwhelming them with sales-heavy information about it.
6.

Dedicated emails
Dedicated emails, also known as standalone emails, contain information about a single offer. A great example is when you're hosting a conference or webinar, and you only want to send the announcement to people who have registered or signed up.
Essentially, these emails won't be sent to your complete list of subscribers, only to those who have expressed interest in the information your email includes.
It is easier to track the progress of dedicated emails as there is just one call-to-action. So, whether you'd like to track the click-through rate, conversion rate, or leads generated from them, dedicated emails make it easier.
7. Promotional Emails
Promotional emails have a reputation for being spammy, but they don't have to be. When done correctly, these types of emails can increase customer retention and engagement.
86% of consumers want to receive monthly promotional emails from companies they do business with. And 15% would like to get daily emails.
Subscriber segmentation, message personalization, and email automation campaigns are considered the most effective strategies for email marketing campaigns. That's why promotional emails draw attention to a product or service by using special offers like limited-time or subscriber-only offers.
Here are some tips for writing effective promotional emails:
Include a strong call to action
Promotional emails are about selling something. Make sure people know what specific action to take next. Include clear calls to action like "Shop now" or "Get started."
Make your subject line count
Your subject line should be compelling enough that people want to open your email. Increase your open rates by using interest-based words like "free," "discount," and "new."
Visuals help draw attention and can be used to highlight important information like product images and prices.
8. Co-marketing Emails
Have you got an exciting partnership lined up? If so, send a co-marketing email.
Co-marketing is a type of marketing strategy where two or more companies join forces to promote a product or service. When two or more companies partner with one another for a promotion, event, or task, they can leverage the relationship.
Co-marketing can take on many forms, but it usually involves sharing resources (like email lists, websites, and social media. It may also include collaborating on content creation.
For example, if you have a product for dog owners and want to reach more dog owners, you could partner with a dog food company that has an email list of over 1 million people. In exchange for giving them access to your audience, they'll provide you with access to theirs.
The benefits of co-marketing are twofold. First, it allows both parties to promote themselves through each other's channels. Second, you're generating leads for each other based on each party's target audience or customer base.
---
---
9. Seasonal Campaign Emails
'Tis the season to send a… seasonal campaign.
Any email marketer knows that seasonal email marketing is an effective way to increase sales and customer loyalty.
Whether it's Valentine's Day, the Fourth of July, Father's Day, or Thanksgiving, your company may be running a specific promotion centered around a particular holiday. These types of email marketing campaigns should have build-up before the event, so all subscribers know what to expect.
While these marketing emails are especially beneficial to retail organizations, anyone can send them! Just be sure you start sending these emails early enough to ramp up the excitement.
Seasonal email marketing isn't just a way to get your customers to spend more money. It's also an opportunity to engage with them in a different way.
For example, an email campaign that promotes "the best gifts for Christmas" or "the perfect gifts for Father's Day" can be sent out in the run-up to the relevant date. This is a great way of encouraging customers to buy now so they don't risk missing out on their favorite products.
10. Post-purchase/confirmation email
Your customers don't want to worry about their purchases being processed somewhere in cyberspace. Remove the worry by sending your customers a post-purchase or confirmation email once they've made a purchase.
Did you know that email confirmation messages have one of the highest engagement rates? They have an average open rate of 65% and an average click rate of 17%.
Be sure the subject line is clear and concise. Keep the content of the email to a summary of the purchase, including a tracking number, the total amount the customer spent, and an estimated shipping date, if applicable.
11. Form Submission/Thank You Emails
Whenever a new prospect, lead, or customer fills out a form on your website, don't leave them hanging.
Ensure they receive a kickback email automatically after submitting a form, sometimes referred to as a "thank you" email. These emails should have a clear CTA for customers with minimal content. Thank the individual for signing up, and include any link or relevant information promised during sign-up.
Thank-you emails are twice as engaging as general marketing emails. And people will often share your content by forwarding it via email. In this way, thank-you emails allow you to extend your content's reach to a brand-new audience.
Plus, rather than having to remember where they can download your offer, the link will live in your email, easily accessible to them at any time.
12. Subscription Confirmation Emails
A subscription confirmation email is the first email a person should receive after successfully subscribing to your mailing list. It is used to verify that a valid email address has been entered, ensuring a clean email list and less spam.
These emails do not need to go into much detail, and they should allow the user to finish the process quickly.
Options to verify a subscriber include a link or button that you can click to finish the process and a verification code that needs to be entered on your website.
13.

Cart Abandonment Campaigns
An abandoned cart email should be sent to your customers when they put various products or items in their shopping cart and then leave your website without making a purchase. Cart abandonment emails have a 45% open rate. Moreover, almost half of the click-throughs result in a purchase.
25% of consumers appreciate a reminder of products they browsed. Abandoned cart emails should remind customers of the items within their cart. They'll usually include a discount code to entice the customer to return to your website and complete the purchase. This is your chance to showcase why the customer should return to your website and click "Buy."
14. Re-Engagement Campaigns
Are your subscribers ghosting you? Check out our guide on how to enhance the readership of your marketing emails.
Put a re-engagement campaign into action. Consider asking for feedback regarding your products or services to bring your business back to their minds. You can also send them a promotion that has a personal touch to pique their interest. If they engage, you'll have fresh feedback and may have even made a purchase.
If they unsubscribe, don't fret. At the very least, your engagement rates may improve when you weed out those who are not interested anymore.
The most important thing is that unsubscribers allow you to clean up your email list and focus on those who actively engage with your email content.
15. Lead Nurture Emails
How well do you know your leads? If your answer is "not very well," lead nurturing emails can help change that answer. These emails are essentially a series of emails for a specific purpose, full of valuable information for the reader.
Use lead nurture emails to promote a new blog post, an upcoming webinar, or even a discount. Whatever the case, lead nurture emails inform leads about what's happening within your organization.
Lead nurturing emails are for subscribers in your sales funnel who haven't converted to customers. This email marketing strategy aims to guide leads through the sales funnel and convert them into customers by showing the real value or advantages of your products or services.
So, for lead nurturing emails to be effective, the content needs to be aligned with the recipient's position in the funnel.
For example, let's say you've sent a marketing email with a specific offer. In that case, you could send a follow-up email with related content or an additional offer to the subscribers that open and click the link in your email. Since these leads have shown interest in an aspect of your business, you can continue to build on that relationship by offering relevant content to them.
It is vital to let recipients of lead nurturing emails know why they are receiving them. Let them know that you think they might be interested in more similar content because they accepted your previous offer.
With marketing automation, you can ensure that your lead-nurturing campaigns go to the correct segments of your leads at the right time.
16. Connect via Social Campaign
Follow us on Twitter! Connect with us on LinkedIn!
No matter what kind of social media platform you're looking to grow, a social campaign can boost your follower count with the aim of asking customers to engage with you elsewhere.
These emails can include a trending hashtag you'd like customers to use when posting pictures of them using your product. Link your social media profiles to your emails. Don't forget to engage with your connections when new tweets, comments, or followers appear! It's a great way to take your relationship to the next level.
17. The Post-Purchase Drip Campaign
Last but not least is another tried-and-true marketing email campaign, the post-purchase drip. The goal of these emails isn't necessarily to sell anything new but to follow up after a customer has made a purchase.
Post-purchase emails can be used to build brand loyalty, ask for feedback, or entice customers to leave a review on items they purchased.
It can also feature tips on how to use the item purchased or entice a customer to post a picture of their purchase on social. These emails are a great way to build trust and create repeat customers.
Ready, Set, Send
No matter what kind of marketing email you're sending or the email marketing software you're using, take the time to ensure these emails reflect your brand. They should have an eye-catching subject line and make your customers feel appreciated.
As you've seen, there are many common types of email marketing your business can leverage to accomplish your email marketing goals. From informational emails about your industry to product updates or event invites, there are many different types of emails to send as part of your email marketing strategy.
While transactional email campaigns aren't just about direct sales, these types of email campaigns are essential for keeping your business top-of-mind with your customers.
So, reach out to us at gardenpatch, and let's work on successfully integrating email marketing into your business' marketing strategy. Let's talk!