Content Strategy: Guide for Robust Creation and Implementation
by gardenpatch Insights on Oct 23, 2023 8:49:37 AM
Businesses today rely on the internet to build awareness and drive traffic. The best way to do both is to have a content marketing strategy.
The facts are in the stats.
Small businesses that own blogs get 126% more leads than those without. This is likely possible because 77% of internet users read blogs.
But that's not all they do -- 61% of American consumers purchase online after reading recommendations (from blogs and videos).
So, not only can content drive traffic, but it can also influence what your audience does afterward.
However, if you want to be a part of the crowd that's getting 7.8x more traffic, you will have to become a leader in content marketing.
In other words, you must excel in creating, managing, and innovating your content strategy.
Lucky for you, we have a guide.
Let's have a look.
---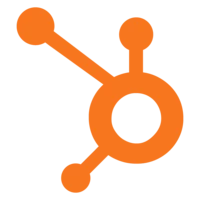 Align Marketing and Sales with HubSpot
Break down silos and align your teams on one integrated platform. HubSpot's software solutions seamlessly connect your departmental data to help you create an exceptional customer experience. Click here to learn more about HubSpot.
---
What is Content Strategy?
There's no single definition for content strategy because it comprises many moving parts. But in a nutshell, content strategy is all about developing a delivery plan for your brand's content.
The idea is to produce goal-driven and user-focused content at all stages of the campaign (and customer journey).
The marketing strategy guides all future content creation, whether blog posts, articles, white papers, videos, or social media posts.
Diving into content marketing without a strategy is like jumping into the middle of an ocean without a GPS or lifeboat. You're going to swim for days on end without land in sight.
And eventually, you'll either drown (lose brand visibility) or get eaten by a predator (your competition).
With a strategy, you'll have a guide for creating, delivering, and governance of useful (and usable) content. In doing so, you'll consistently develop and execute campaigns designed for the right people, delivered at the right place, and consumed at the right time.
Miss any of these key components, and you risk losing before you start.
So, before planning or creating content for your campaign, you must strategize.
What Does A Content Strategy Help Your Business Achieve?
When you implement a content strategy, you can improve the success of your campaign. And it's done by focusing on the following:
Editorial strategy: The topics you'll cover, from what point of view, and where you'll publish it.
User experience design: Who are you targeting? What content preferences do they have? How will your content benefit them?
Content engineering: What content structure will best cater to your audience? Which CMS will you use to deliver content?
Content workflow and governance: What is the content flow -- who edits, approves, and publishes? What guidelines will monitor quality and brand requirements?
Discussing these matters internally is essential to ensure that everything's aligned before you execute your campaign.
What is the Content Strategy Process?
There are several steps you must take to go from idea to concept to execution. Here's a breakdown of the steps.
Conduct Company Research
The first step is conducting company research. You can't design content for a brand you know little about (even if it's your own). You know your product, its features, and who you want to sell to.
But what's your message, voice, and vision? What values does your company hold? These are all essential to identify because they're key to attracting and connecting with your core audience.
So you'll have to put together a style guide that covers your brand's:
Mission statement: What is it your brand seeks to achieve?
Tone: Is your brand serious, fun, or quirky?
Voice: Does your brand speak technical or conversational?
Values: What does your brand stand for (nature, humanity, freedom)?
Clarify these areas, and you'll find it easier to develop the message for your brand.
Already have content? Then, this is a great time to do a content audit. See if it's helping to reach your objectives or requires an overhaul.
Conduct Customer Research
Now that you have a better idea of your company (and what it stands for), it's time to research your customer base. Having a general idea of your target audience isn't cut it.
You need to create detailed customer profiles. This should consist of your ideal customers:
Age
Geographical location
Profession
Salary range
Marital status
Number of children
Pain points your product/service addresses
In some cases, you may have to create more than one profile. For instance, you may have one for teens, moms, and business owners (depending on your target groups).
When you're equipped with buyer personas, you can focus on content creation that's geared specifically for your audience. This, in turn, makes it easier to convert them.
Conduct Competitor Research
Now, it's time to take a deep dive into your industry. Knowing who your competitors are and, more importantly, what they're doing will allow you to position your brand better.
And by knowing your position, you can develop content that sets your business apart. If you can make your brand stand out, you can attract more traffic and prospective customers to your products and services.
What Kind of Information Should Be Included in Your Content Strategy?
Alright, so it's time to dig deeper into the strategy portion of this conversation. You'll need a long list of things to get started, so let's jump right in.
Customer Personas
We already touched a little on customer profiles, but it's worth delving into more. Understanding your audience is vital to the success of your content strategy.
If you speak the wrong verbiage, touch on irrelevant pain points, or deliver your content on the wrong channels, your content won't gain traction.
And any traffic your site does receive will quickly bounce away because the content and your product or service are irrelevant.
Side note: Some companies go as far as to create a 3D avatar for each customer. It can help make your customers feel real instead of just data on a sheet.
Value Proposition
What makes your product or service the best option on the market? How will customers benefit from doing business with your brand?
You must answer these types of questions when developing your value proposition. After all, this drives the success of your content (and overall business) strategy.
How prospects perceive your brand will determine whether or not they buy from you. So, make sure your proposition resonates with your audience.
Cornerstone Topics
What's the theme of your content campaign? And what will be the recurring topics you touch on in your strategy?
Don't worry -- these topics will likely evolve, so don't fret about "cornering" your campaign. The concept is to choose three to five supporting ideas for your content.
These should relate to one another in some way and connect with your offer (product or service). The purpose of cornerstone topics is to attract your core audience based on their most pressing concerns.
This will help to position your brand as an authority in your realm.
For example, in the real estate industry, you may want to talk about:
How to sell a home fast in today's market
How to find the perfect home
How to buy your first home
How to boost your credit to get approved for a mortgage
Each content you create will fit within these cornerstones and have support from a specific landing page.
Your content should contain a call to action (CTA) that directs readers (or watchers) to your landing page.
Customer Journey
A sales funnel, paths to purchase, buyer's journey -- whatever you want to call it, it's important to research and understand this concept. This journey consists of several stages: awareness, evaluation, and decision (or purchase).
As you're writing content, you have to remember the stage they're in and their needs.
Creating content for top-of-the-funnel prospects that doesn't support their needs wouldn't make sense.
The only way to know is to "walk" in their virtual shoes. Where do your prospective customers go to research their problems?
What type of content are they looking for? What questions are they asking?
You can use this intel to craft content that meets their needs, answers their questions, and is easy to find.
Cornerstone Content
Once you know your cornerstone topics, you'll need to design it. There are different ways you can build these pieces.
For instance, you can turn an idea into a manifesto, email sequence, or ebook. Blog posts and social media are just two areas of content marketing.
Once you know the types of content you'll create for your cornerstone topics, include it in your strategy document.
Be sure the topics you create around those cornerstones are evergreen so they're relevant for years.
Content Roles
Not all content is equal. There are some pieces designed to attract attention. Then, others are meant to inspire.
Each content type plays a specific role in making your strategy a success.
Here's a quick look at the four types of content roles:
Attraction: Ideal for top-of-funnel audiences -- provides information and answers questions.
Affinity: Becoming the likable expert. This is critical now, especially since many consumers are likelier to buy from brands they like.
Authority: Trust is key to winning over your customers. You do this by offering advice and social proof.
Action: When your audience is ready to take action, ensure you have content that tells them what to do and how to do it.
A quality content strategy carefully outlines the roles of each piece of content. Understanding this can help ensure you create content for the correct audience and cornerstone themes.
The content should also support the buyer's journey:
Awareness: Whitepapers, ebooks, tip sheets, webinars, how-to video
Evaluation: product webinar, case study, FAQ, sample, demo video
Purchase: free trial, consultation, estimate, live demo, coupon
Sequences and Funnels
Using a generic funnel strategy is one way to kill your content marketing campaign. Consumers today are intelligent shoppers, which means each undergoes a unique journey.
Based on the customer avatars you created, you can sketch out the funnels and sequences your customers take. With this, you can identify what types of content would best suit each group and on which platforms.
For example, you can have a series of blog posts, social media posts, ads, and landing pages geared towards a specific avatar and the funnel they go through.
Repurposed Content
Publishing a piece of content isn't the end. It's crucial to repurpose content, especially those that brought in a lot of traffic and attention (or have the potential to).
For instance, you can take a long-form blog post and turn it into a short video. And if there's plenty of data, you can even create an infographic to share on social media.
Your strategy should focus on developing multiple topic versions to maximize reach and traffic.
Smooth Transitioning Content
Here's where your strategy begins to blend. The purpose of your content is to educate your audience and convert them into customers.
So it's vital to smoothly transition your audience from your content (information) to sales without feeling awkward. One way to achieve this is to own the entire persuasion path.
This means creating your content assets, such as emails, articles, and sales pages. You want to design these strategically so they're cohesive in their message and offer.
When a user finds your blog post informative, signing up for your email will make sense. And from the email, you can share advice on improving a problem. Promoting a product/service that can help resolve that problem would also make sense.
Then, to end it off, you send the reader to a landing page that discusses the same problems and solutions relating to the blog content and email series.
Quick note: Don't make the mistake of relying on a single page or email to convert your audience.
Uniqueness
You're not the only business in your industry. What will you do to stand out?
You need to develop unique content to prevent sounding like the next guy. Look at your competitors' content to see how you can improve yours.
What areas do they leave out? How can you make the areas they do touch on more in-depth? Research the content out there and find ways to 10x your piece to outperform your competition.
Content without strategy is just stuff
If you're like most people, you probably think of "content" as the articles, blog posts, and videos that fill your website and social media feeds. That's only part of it. If the content is king, content strategy is the court jester who can tell you when to begin, when to end, and when to know when to stop. Content strategy is the key to creating compelling content that meets your business needs.
The content strategy is a blueprint that outlines how, when, and where you'll create your content.
The blueprint is a living, breathing document that will evolve as your business changes and grows. The key, though, is to follow it to the letter. Content created without a strategy is just stuff. It's just random blog posts and articles without purpose or longevity.
The first step in creating a content strategy is to determine what type of content you should create. This can be difficult for startups because they often lack the resources to produce huge content immediately. That's why it's important to have a strategy in place from the beginning. This is to ensure that as your company grows, you have enough content to sustain it.
The art of using a content strategy
Putting strategy to content is the art of making content work for you. It's all about understanding how the content you create today will help your company achieve its goals tomorrow. It enables you to take a collection of great ideas and turn them into something that achieves real business results.
Creating a content strategy is fairly straightforward, but it takes time and effort, particularly if you're trying to do it yourself. That's why many companies look for an outside consultant to handle the job, either by working with someone they already know or by hiring a dedicated firm for the project.
And it doesn't have to be done in one fell swoop, either. You can start with a small, manageable project and build from there as you gain experience and confidence.
How to measure your content strategy
A content strategy is a blueprint for what you'll create and how you'll distribute it. It is the basis for all your editorial decisions — what to cover, who to cover it with, and how to share it. Laying out a content strategy is an important step in defining your editorial calendar and how you'll apply resources to meet your goals. Some aspects of a content strategy can be adjusted as you go. But it's good to start from a strong foundation that you can build on.
So take the time to:
Assess your objectives Before you start planning, it's important to understand what you're trying to achieve with it. What do you want to do after reading your blog? This could be anything from getting more leads to increasing traffic or raising awareness of yours. Once you know what your objective is, this will help you focus your efforts. And it makes creating relevant and valuable content for your audience easier.


Identify your target audience. It's important to remember that not everyone who comes across your blog will be interested in what you have to say. Let's say you're running an e-commerce site, for instance. Some might be looking for specific product information, while others are only interested in browsing. To accommodate everyone, identify key groups who may visit your site. And think about how they might interact with the content you produce.
Who is Responsible for a Content Strategy?
There's a lot of planning and creating to do for a content strategy. But who's in charge of it all? It depends on who you ask.
Most will list various departments within an organization. For instance, the SEO team, Public Relations (PR), or corporate communications department.
You'll see that all these answers are true when you step back. Many hands share in the development of a content strategy. And that's because there are many moving parts to worry about.
You have to have a plan for ranking your content on search engines to drive traffic. Then, you also need a PR plan to gain media attention to get eyes on your business faster. Then, corporate communications are necessary to write the copy for your content.
Everyone must work together by sharing ideas for development and execution in a way that benefits the brand's mission. If these departments aren't aligned, it'll ruin the brand's vision.
Messages will be everywhere, and the tone and voice may not sync across channels. Not a good look for your brand building. If consumers see this, then trust will go right out the window.
At the end of the day, your content strategy must combine the strategies used for search, social, and PR.
---
---
Why Do You Need a Content Strategy for Your Business?
Creating and managing a content strategy is a lot of work. It requires significant organization and understanding of your brand, audience, and competitors.
But is it worth all of this work? From the stats we listed earlier -- yes. Let's recap the benefits of executing a well-thought-out content strategy.
Your Content is Evergreen
Since your content focuses on building evergreen content, you won't have to worry about your pieces going out of style. That's a heck of a deal when you consider the price you pay for the execution of your content plan.
You pay once for the content, and it continues working for your business for many years.
There aren't many marketing investments you can make that can yield the same results.
Increase Your Rank in Search Engines
SEO is a significant part of content strategy, and for a good reason -- it helps to boost your ranking in search engines. This means more incoming traffic from relevant audiences (if you're targeting the right phrases).
Support Other Marketing Initiatives
Content encompasses different areas of the web -- email, blog, video, 3rd party sites, and social media. With a strategy, you can ensure everything fits together like a puzzle.
Also, your content strategy can support your offline initiatives. The more places your audience sees you, the higher the chance they'll eventually check you out.
Generate Qualified Leads
TV commercials and radio ads reached a broad audience. But you can't stop the wrong people from viewing your adverts.
So, although you're reaching millions, only thousands will turn into customers. That's a waste of money on a method that's inefficient.
Content marketing uses a tailored strategy that hones in on specific audiences. Your keywords, topics, and channels will help to weed out those who aren't interested (or don't need) your product or service.
In turn, you get more traffic from qualified leads.
Cater to All Stages of the Buyer's Journey
Returning to the radio and TV ads, the content focuses on top-of-the-funnel audiences. There's no way to offer tips and answers in a 30-second ad.
But that's what folks are looking for once they gain awareness of their problem (and a possible solution). With content strategy, you can create a plan for customers at all stages of the buyer's journey.
Your content strategy may include blog posts, ebooks, guides, video tutorials, testimonials, case studies, white papers, press releases, infographics, and seminars.
Your audience will determine the types of pieces you create since it depends on how they like to consume content.
Build Meaningful Relationships with Customers
The beauty of digital content is that it fosters relationships with your audience. You're addressing their needs conveniently and effectively, which builds trust.
They'll see you as a credible authority as they continue consuming your content and learning more.
Consumers hate being advertised to, so it makes sense to deliver informative and engaging content. Strike up conversations wherever possible (social media, blog comments, etc.).
Content marketing can and should be a two-way conversation.
Become an Industry Leader
The internet is excellent for establishing your brand as an industry leader. It's where you can find a plethora of talking heads who share opinions, timely news analyses, and advice.
Not only does this help build trust with consumers, but it'll also help establish relationships with the media.
This can land you more interviews and mentions from media outlets with large followings.
Enhance Your Online Presence
It's not enough to have just a blog. You need to be everywhere your audience is. This includes their email inbox, social media platforms, YouTube, etc.
The more places you are, the harder it'll be for consumers to ignore you. Your online presence should regularly update your website, blog, and social media accounts.
Also, ensure you're active on all platforms so your brand doesn't feel static.
Set Your Brand Apart
There's a lot of competition on the web, especially if you're targeting a national or global market. Thankfully, a content strategy can help differentiate your brand.
And this is much needed if you're in a saturated industry. One way you can stand apart is to niche down so your content is narrower. This will position you as an expert vs. a generalist like others in your market.
Now, what if you don't know how to stand out? Then, we recommend researching your competition to see their position. Are they niching down? If so, is there another niche you can focus on?
If not, how can you improve your position in the same niche so you're a better option in the eyes of your audience?
It's Easy to Scale
As time passes, you may want to ramp up production for your content strategy. This is easy and quick to pull off, especially if you already have a team in place.
Then if you enter a rough patch (or golden period), you may need to scale back a bit.
Content marketing is quite forgiving -- your content will continue to perform for you. You may find that blog posts you wrote months ago are getting more traffic than ever.
And you can repurpose what you already have so you have fresh content to share. It makes it easier to manage a monthly content calendar.
Attract Top Talent
There may come a time when you want to bring aboard top talent for your content strategy. This may be writers, designers, marketers, and strategists.
Well, as it turns out, these individuals like working with brands that already have a content strategy in place. And if you've already reached industry leader status, then even better.
By hiring quality talent, you can amplify your content and results.
Tips for Creating Content Strategy from Start to Finish
It's time to create a documented content strategy -- where do you begin?
Here's a list of steps you can take:
Define your business goals: What's the purpose of creating content? What KPIs will you track to determine the success of your campaign? Also, what's your budget?
Create customer personas: Use these to articulate how you'll meet your content goals and the needs of your audience.
Conduct a content audit: What types of content do you own, and how are they performing? Why are they performing good or bad?
Select your content management system (CMS): Choose one that's simple and offers analytics and SEO tools.
Conduct keyword research: Select keywords based on search volumes, low competition, and searcher intent.
Brainstorm content topics: It's a good idea to create an editorial calendar with at least a month's worth of content topics. Then, link those with your email, social media, and guest writing content. Make content for all stages of the funnel.
Identify content types: Will you only write blog and social media posts? Or will you venture into videos, infographics, podcasts, and webinars?
Publish and manage content: Keep an eye on Google Analytics (metrics and KPIs) after publishing your content. Continue optimizing each post for performance (i.e., changing the title, CTA).
What Makes a Good Content Strategy?
There are many ways you can create a content strategy. However, not all strategies perform well.
So, what are the elements of a content strategy?
Ideally, you want to ensure your content strategy has the following:
Strong SEO
An overarching content theme
Consistent brand voice
Comprehensive answers and information
Helpful and useful content
CTAs that are clear and simple
Maximize reach using multiple channels
Ability to test content performance
The brand's core values incorporated
Compelling visuals
Intriguing storytelling
Relevant content for the customer journey
How to Manage Your Content Strategy
You've done all the work in planning and executing your content strategy. How do you go about managing it?
At this point, you want to keep track of the creation and performance of all content. So here's what you can do to make the management process seamless.
Automate Everything Possible
There are various tools out there you can use to automate various aspects of your content marketing plan. For instance, you can use platforms like Hubspot to schedule blog posts, MailChimp to schedule emails, and HootSuite to pre-schedule social media posts.
This will help lighten the load and ensure your editorial calendar runs smoothly.
Implement Business Intelligence Tools
We live in the age of big data, so collecting intelligence about your campaign is recommended. Not only will this teach you more about your audience, but it'll assist with content improvement efforts.
The idea is to choose tools that make it simple and fast to gather these details. The platform should deliver user-friendly formats, such as a dashboard and detailed generated reports (on desktop and mobile devices).
You'll find creating, executing, and improving your content calendar easier.
Quality Control and Split-Testing
Your content management strategy will ensure your campaign consists of accurate, consistent, and complete content. There needs to be a dedicated team that edits and tweaks content according to demand.
This may include split-testing different titles to see which attracts more traffic.
The purpose of QC is to improve content based on the data collected.
Growth Hack Your Branding with a Content Strategy
Learning how to create a content strategy is a continuous effort. The needs of consumers are always changing, and with it, your content.
Not to mention, search engines are always innovating the way content marketers implement SEO. So, keeping your eyes open and ears to the ground is critical to the success of your content marketing strategy.
But even with all the benefits content marketing offers, only 44% of B2B content marketers have a documented content strategy.
Don't be one of these guys (or gals).
If you want to take control of your traffic, visibility, and authority, then you need a plan for your content. When you compare content marketing with traditional marketing, you'll find it costs 62% less and generates 3x the leads.
How can you beat that?
Hopefully, these tips will help point you in the right direction.
If you need help along the way, you can always contact the gardenpatch experts. Contact us today to get started with a free content strategy consultation!