How to Get More Yelp Reviews: Proven Tactics for Improving Ratings
by gardenpatch Insights on Dec 6, 2022 9:00:00 AM
9 out of 10 customers read online reviews before purchasing a business's products or services. So, an endless number of positive reviews on Yelp is one of the sweetest dreams a local business owner can have. Indeed, Yelp is one of the go-to sites for finding information on local businesses.
While there are plenty of review sites, none can match Yelp influences consumers. Did you know that Yelp reviews are used by 45% of customers before they visit a business? Also, research from Harvard Business School indicates that a one-star increase in Yelp ratings results in a 5% to 9% increase in revenue. It's clear that Yelp is one of the most popular review sites (and for a reason), so your business must have a strong presence on the platform.
Here are a few reasons why businesses need to get Yelp reviews:
It helps build trust with potential customers.
It helps establish your credibility as an expert in your field.
It helps you gain exposure among potential clients who would not otherwise know about you.
It boosts local search engine rankings for relevant keywords.
---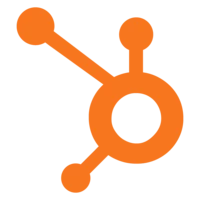 Align Marketing and Sales with HubSpot
Break down silos and align your teams on one integrated platform. HubSpot's software solutions seamlessly connect your departmental data to help you create an exceptional customer experience. Click here to learn more about HubSpot.
---
With statistics like the following, you know positive reviews make an impact that is well worth the effort:
People read an average of 10 online reviews before trusting a local business.
Just 53% of people would consider using a company with less than four stars.
The average consumer spends 13 minutes and 45 seconds reading reviews before deciding.
So what can you do to get more reviews on Yelp?
Don't Ask for Reviews.
I know it sounds counterintuitive. But Yelp has a particular stance regarding business owners actively seeking reviews for their site. As expressed by the company:
"Most businesses only target happy customers when asking for reviews which leads to biased ratings, so the recommendation software actively tries to identify and not recommend reviews prompted or encouraged by the business."
And don't think Yelp takes it lightly. With their recommendation software, they aim to filter out 'iffy' reviews and only tend to recommend an average of 72% of the reviews submitted.
But should you even care about Yelp's policies?
The short answer is Yes.
The longer answer is that Yelp is very wary of businesses that buy reviews. As a result, they have been monitoring review manipulations with their Consumer Alert program since 2012.
When they notice a business violating their policies, a Consumer Alert pop-up will appear on their Yelp page for all to see. Every time a user clicks on your Yelp listing, the pop-up will appear on their screen, and they will see your page only by closing it. The alert will remain for 90 days, and Yelp only removes it if the business stops its review solicitation practices.
This information can make your head spin as a business owner. But don't get discouraged; remember the statistics above. The good news is that there are still some ways to encourage customers to write reviews without breaking Yelp's policies.
Google Reviews Vs. Yelp: Which Is Better For Your Business?
Google My Business and Yelp are two of the most important directories for local businesses. Both sites offer free listings for companies that want to improve their online presence. So, how do you decide which one is better for your business?
Yelp has been around for longer than Google My Business and has built an extensive database of user-generated reviews and ratings. Google My Business also allows users to manage their business profiles and locations so potential customers can find them on Google Search, Google Maps, mobile devices, and more.
For companies looking to grow their customer base, having a presence on both platforms can be valuable for local search rankings and bringing in new customers.
However, small business owners can benefit immensely from having a Yelp business page because platform users have a high purchase intent.
Does Yelp Review Impact Local SEO Rankings?
Reviews are one of the best ways to improve your site's presence on search engines. And, Yelp reviews are a force to be reckoned with. They play a significant role in determining how local businesses rank on Google and other search engines.
Yelp reviews are crucial for small businesses because they can help increase local search rankings. In addition, Google sees sites with positive reviews as more trustworthy and authoritative. So, if you want your business to appear at the top of Google's search results pages, you must ensure that your customers leave positive reviews on a review platform like Yelp.
Strategies To Get More Yelp Reviews
Yelp reviews are an essential part of your marketing strategy. They help customers find you, and they help you build trust with them. Fortunately, there are some simple strategies you can use to boost your ratings and attract more reviewers.
1. Up Your Customer Service game
When you offer an excellent service/product with excellent customer service, it is more likely that a customer will want to leave a review. You should already be doing this, not because you want positive reviews but because it's overall good business.
So take a step back and evaluate your customer service. Then, start reviewing your reviews and list the areas where your business needs some improvement.
Need more customer reviews? Ask the customers that do business with you: "How was your experience here today?" Train your staff to pay attention to their response and to show that they care and are willing to listen.
Also, remember to reply to all of your reviews on Yelp. Engaging with all customers, not just those with a negative experience, is important.
Did you know that 97% of people who read reviews also read the businesses' responses?
Answering them is the perfect opportunity for your potential customers to see that you want to improve your business and are willing to take in feedback.
When answering the reviews, be open to admitting to your mistakes, apologize, and show that you want to solve the problem for your customer. Small actions, as such, will create a space where Yelp users will feel welcomed and encouraged to write their reviews.
2. "Go check us out on Yelp"
While Yelp policies establish that you can't explicitly ask a customer to give you a review, there is no rule against encouraging and saying: "Go check us out on Yelp."
This simple phrase creates awareness for your consumers. Maybe they will go into your Yelp listing and leave a review, or perhaps they won't.
The likelihood of them doing so comes down to our previous point: Good service = happy customers = more positive, 5-star reviews.
Pro tip: If your business has a loyalty program, you may send them an exclusive email highlighting your Yelp page. Since they already love you, they are more likely to be willing to show their appreciation in the form of, hopefully, a thoughtful and eloquent Yelp review based on a REAL experience.
Another way you can gently nudge people into going onto your profile is by setting a sign on your storefront. You can print the "Find Us On Yelp" logo, or you can request to Yelp a sticker, and they will deliver it to you.
If you have qualified for the "People Love Us on Yelp" sticker (kudos! You're awesome), you can use that instead. You can't request the "People Love Us on Yelp" badge, but Yelp sends them to businesses that qualify according to their criteria twice a year.
Add a Yelp badge on your business website to further your efforts online. Chances are curiosity will get the best of people and lead them to see what others are saying about your brand.
You can also add the Yelp "favicon" or link to your Yelp profile in your email signature or at the bottom of your business Newsletter.
---
---
3. Share your reviews
Businesses have the opportunity to embed their Yelp reviews on their website. You can find this feature on Yelp for business owners, and it is an easy way to call attention to your profile from people who are already interested in your establishment.
Another tactic is sharing your favorite reviews on social media. Go ahead and share directly from Yelp to Facebook and Twitter. For other social media platforms, such as Instagram or LinkedIn, go ahead and make a design with a screenshot of the positive review.
Pro Tip: Use tools like Canva to create stunning social media assets quickly and easily to make sharing reviews easy and something your company can do consistently.
After all, even if you don't get a new review from this effort, you will benefit from spreading a positive experience of a satisfied customer.
I have a soft spot for insightful reviews; I often relate to the Yelper. I must confess that reading reviews have pushed me to visit a store and purchase. That's how a necklace I didn't need but charmingly matched my gold buckled belt ended up on my bedside table.
I find that it's not the same when someone is selling you a "gold calendar coin pendant on a thin gold chain, handmade from 14k gold plated and gold filled" than reading something like:
"I'm in love with my new necklace! The craftsmanship is excellent. I get so many compliments every time I wear it. I will definitely return to the store; the staff was helpful and let me try many options. The only thing I'm not impressed with is the packaging, but I will be storing it in my jewelry box, so it's not that big of a deal for me."
See what I mean?
4. Create Check-in Offers
This feature incentivizes Yelp users to check in when arriving at a brick-and-mortar store. You can decide what type of free offer or discount you want to provide, and it will be visible in your profile under your business photos.
After checking in, the user will receive a notification with the Check-in Offer they can redeem while in your establishment. After someone has checked in, proving that Yelp hasn't forsaken us, they will automatically receive an invite to leave a review for your business.
5. Optimize Your Yelp Business Listing
Like Google, Yelp's search algorithm ranks listings based on several factors. Yelp SEO ensures that your listing appears in search results for the right keywords.
Essentially, Yelp is a local search engine. So, ensuring that your Yelp profile has all the information required is a good idea. Fortunately, there are ways to optimize your Yelp page so that your business is more likely to be found by potential customers.
Below are a few tips to help you optimize your Yelp business listings. Be sure to fill out the following sections on your Yelp business profile with complete information:
Page Title: The title is the most critical element of a Yelp business page. It appears in search results and drives people to click through to your page. Make sure that it includes keywords that people search for in their location.
Business name: If you had to claim an existing business profile, ensure that your business name is accurate.
Business Categories: Each business is allowed to select up to three categories. Select the categories that describe the primary activities of the business.
Address: The full address of your business' location must be in the Yelp directory.
Business Hours: The operating hours on your profile should reflect what's on your business' website or storefront.
Contact information: Include a direct local phone number and an email address so users can easily ask questions.
Your website domain: Ensure your website URL is accurate and directs Yelp users to your business' website.
From the business: This section allows business owners who have claimed their page to include additional information about the business.
Business description: Complete this section with basic information about your services, history, etc. Include keywords about your service or product.
Add images: Pages with high-quality images are essential to stand out from other businesses. Photos are a great way to get people interested in your business or product before they even read your description or try it out for themselves. Be sure to optimize your images with simple, descriptive file names.
For further advice, check out Yelp's guidelines for general business information.
6. Respond To Negative Yelp Reviews
Only 13% of consumers will do business with a company with a 1-2 star rating. Remember that a negative Yelp review is bound to happen; don't get discouraged. Instead, learn how to correctly answer them to make the most of it as you would with your positive reviews.
While it's true that bad reviews can hurt your business, they're also an opportunity to learn how customers feel about your company — and you can use this feedback to improve your customer experience.
Here are some tips for handling negative reviews on Yelp:
Respond quickly. If someone leaves a negative review about your business, a good rule of thumb is to reply as soon as possible (within one day is ideal).
Offer solutions, not excuses or blame. For example, If a customer has had a problem with your business, apologize sincerely and offer solutions such as discounts or refunds if necessary. Don't try to shift blame onto other people or companies — it only makes things worse!
Keep calm and stay positive. Remember that negative reviews are still just one person's opinion of your company at that moment — they don't necessarily reflect how all customers feel about you or what they'll think in the future as long as you take action.
Food for thought
Yelp policies make getting brand-new and shiny Yelp business reviews a tad complicated. But you can't deny their commitment to generating trustworthy content and that it's a part of their ability to help businesses grow.
Overall these tips will help you foster reviews. In addition, employing these best practices will raise awareness of your Yelp profile and ultimately drive engagement to your Yelp listing.
To take your brand a step further, consider tapping into Yelp advertising. It may not directly provide reviews, but it will direct traffic to your profile, driving more people into it, and increasing the chances of getting new reviews. It's essential to remember that Yelp has the same policies for all listings, whether you are using their advertising tools or not.
Let Us Do The Heavy Lifting
At gardenpatch, we are a growth agency that helps businesses implement scalable systems that drive more internal and external customers through a "WOW" worthy buyer and customer journey toward advocacy.
Our team of fearless risk-takers will create a growth plan unique to your brand, from the email strategy to the personalized text message campaign. Together, we can explore new ways to reach prospective leads in the digital landscape.
Get a free consultation to learn how we can help you reach your target audience, nurture leads, and grow your business with Yelp and other digital strategies. Let us do the heavy lifting while you propel your brand into a bright future. Talk to a growth expert today!