Increase Social Media Engagement: A Guide to Boost User Interaction
by gardenpatch Insights on Nov 8, 2023 2:41:13 PM
Today, social networks have become an essential point to showcase your products and services. Social media marketing on networks like Facebook and Instagram allows you to create essential communication with customers and open a new way to develop creative content for the specific taste of each consumer. In fact, leveraging social media can help you grow your company and personal brand in an inbound way. It helps you increase your conversions and highly elevates the traffic of your website. With effective social media marketing strategies, you can connect with target audiences, build brand awareness, and generate more sales. Investing time and resources into social media marketing can yield invaluable results for establishing an online presence and reaching business goals.
One of the biggest challenges marketers face now is the lack of engagement in their social media channels. It's not all about the number of followers, but the number of likes or comments you receive from a post. Engagement is a high emotional connection between you and your customers. Your main goal is to start personal communication and inspire them to become promoters of your brand.
Engaged customers or promoters can benefit you more than you can imagine. As a result of engagement, people become:
More likely to buy from you.

Brand evangelists.

Are more willing to provide glowing testimonials.

Are more likely to refer to family and friends.
---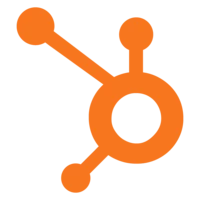 Grow Faster with HubSpot:
Accelerate your business growth by leveraging HubSpot's powerful marketing, sales, and service CRM tools. HubSpot provides everything you need to attract, engage, and delight customers. Click here to get started with HubSpot.




---
So now you know engagement is important for your social media strategy. But, how do you go about increasing engagement in your social channels?
gardenpatch presents the Ultimate Guide on how to generate social media engagement and develop an emotional connection with your customers.
First of all, you need to understand that developing an emotional emotional with your customers takes time. So you have to be patient. This will not happen over night.
Customers are real people and engaging with them is the same thing as building relationships. People do not propose marriage to someone they just met on the same day. They must get to know the person first to know their preferences, favorite food, favorite football team, etc. You have to start building a relationship with your customers, knowing what they like and what you can offer them to start building engagement with them.
Developing an emotional connection with your customers will help drive even your other marketing efforts. To get highly engaged customers towards your brand, you need to follow these 11 steps:
1. Understand Your Buyer Personas

You need to know who you are talking to and know what their needs are so you may proceed with creating relevant content for them. Once you know the audience you are referring to, you can tailor your posts, the tone of your messages and where you'll find new audiences. First, you need to ask yourself:
What is their main problem?

Why is your customer on social media?

Where does your customer get informed?

Who does your customer follow on social media?

What are the problems they face every day?
Pay attention to their necessities, what inspires them, what keeps them motivated, and what are their main goals. You have to think about how they think, and this will help you understand how to deliver messages specifically tailored to them. Once you are able to hear their thoughts and identify their issues, you are equipped to help them solve their problems better than your competition.
2. Set Social Media Goals Based On Your Audience
When you really get to know your audience, you must also consider the value that you will be creating for all your future social media posts. Keep in mind that there should always be a reason you are creating a post.
Remember that social media was created to help people feel connected to each other; and that also includes businesses and brands people enjoy. Social Media was made for building relationships with your audience and other brands, and not necessarily for direct selling. So this is why your main goals should be promoting and building your community.
To maintain organic engagement, you must follow the 20/80 rule, 80% of your posts should be regarding community building and 20% should be regarding your direct product. This way it will help you not to push your customers to purchase a specific product (or service) and will make them feel connected with the brand.
3. Provide Value To Your Customers

If your customers want information, generate valuable content by providing them with tips, hacks, or any other fun fact that will keep them interested in your content. Tell them something that they don't know. Give them advice and they will show appreciation by thanking and praising you on your social channels as well as their own. Offer additional value too, by rewarding the engagement. If you give value, they will be more likely to engage again.
4. Always Respond To Your Audience

Get to know your customers better! It's a must to always answer them. Respond to their comments and inquiries, be honest, be transparent, and be personal. You must respond to them in less than 24 hours to show that their query matters to you and you respect their time. Imagine ignoring someone in person for a long period of time. If it takes you days to respond to your customers, they will feel ignored and will start losing trust in your brand and ideals.
Keep in mind that 96% of American customers say they'll consider switching companies because of poor service, according to Forbes. Always listen to their feedback and connect with them; this will help you grow as a company. Let your customers know that you pay attention to their advice and show them that you care about their opinions by posting content specially made for them.

5. Make a Human Communication

People want to talk to people, not brands. Having real one-to-one conversations with your customers will help you avoid using the same boring captions. Listening to them and responding through your content will create a deep connection between the brand and the customer.
Be contextual; let your customers know that you are a person and that your brand has an opinion. Plus, never forget to be funny. Humor makes the brand seem more real and more in touch. This is the opportunity to define your tone and craft the a more human message for your customers.
6. Conduct Social Media Polls

Can't decide on a color for your new product release? Asking your customers for advice will make them feel part of your brand, in addition to getting ideas directly from the people you are targeting.
Let them know that you care about their opinions and show them how much their feedback matters to you. As a result, you will also increase your customer loyalty. 81% of emotionally connected consumers trust advice from their family and friends over anything a business will tell them. As such, it is essential that you have an emotional connection with your audience so they will spread the word about you.
7. Use Hashtags In The Proper Way

The use of hashtags is very important on every social platform. Hashtags make it easier for your ideal customers to find you. Similarly, if you want to know what your audience is chatting about in real life, you can find them through hashtags. The use of hashtags may vary depending on your industry, but it is a very useful resource when evaluating or analyzing trending topics.
On Facebook, Instagram, and LinkedIn, hashtags serve as search topics to easily find any content your customer is interested in. Additionally, the correct usage of hashtags can help you attract more followers. Remember, hashtags indicate and summarize what your message is about, so choose them wisely and use them properly.
8. Add a Call to Action

CTA or call to action is a text or button that will carry your customer to do a specific action. Sometimes, it may involve clicking a link redirecting you to a specific landing page. Always keep the message as short, simple, and clear as possible, so the audience understands where that CTA will take them. CTAs are the best way to capture new leads to your website and increase conversion rate.
9. Be Consistent With Your Postings

It's important for brands to remain consistent on social media. When you are not consistent with your brand, your audience can get confused or even lose trust. So you shouldn't only be consistent on one social channel but in all of them.
Social media is your online business card since it is the first place people will look for you. It's even more important to be consistent with all posting on different social media channels. Having a brand story will show them what you have to offer without having the necessity to sell them anything.

---
---
10. Respect the Visual Formats

Always keep in mind that you have to respect the specific visual formats for every single platform. Every social channel has its own formats for every post, but they all lean toward very visual posts being more effective. If you want to create an impact on your customers, you may want to adapt your images into the correct format for every platform you will be using. To know which sizes are required per each format, please see the below guide according to Hubspot:
Banner image: 1584 x 396 | maximum 4 MB
Profile image: 400 x 400 | maximum 10 MB
Cover image: 1536 x 768
Shared image: 350 pixels wide
Shared link preview: 180 x 110
Company logo image: 300 x 300 | maximum 4 MB
Cover image: 820 x 312 (minimum 400 x 150)
Profile image: ≥ 180 x 180
Shared post image: 1200 x 630
Shared link preview image: 1200 x 628
Event image: 1920 x 1080
Header image: 1500 x 500 | maximum 5 MB
Profile image: 400 x 400 | maximum 2 MB
In-stream image: 440 x 220
Profile image: 110 x 110
Image thumbnail: 161 x 161
Shared photos: 1080 x 1080
Shared videos: 1080 pixels wide
Instagram Stories: 1080 x 1920 (minimum 600 x 1067) | maximum 4 GB
11. Create Social Media Groups
Consider creating a Facebook or LinkedIn group. There's no better way to really engage with your followers than moderating and participating in their groups. Groups, communities, and forums are great places to expand the reach of your message and increase social media engagement.
Creating a group will help you better understand and solve your customer's pain points by generating a conversation. But before you start creating groups, take some time to observe what other groups are posting about and what kind of dialogue they are having. If done right, group participation will increase the exposure of your brand and generate new organic followers.
Final Thoughts
Following these steps will help you create an emotional bond with your customers. Being a customer-centric brand will help you bring more prospects to your website and content. As a result, this will generate organic ambassadors or customer advocates who will amplify your reach with word-of-mouth. The way that people use social media has changed over the past few years. So it pays to always be ahead and know how to communicate to the right audience.
One thing to keep in mind: Ensure your social media channels have a human touch by making them relatable to the people you want to attract. People want to know they are interacting with people, not just brands. In the end, our main goal is to build relationships - and what better way to start than with our social media channels?
gardenpatch can help you to increase the level of engagement on your social media platforms. So schedule a call with one of our growth advisors today! Let us help you learn more about digital marketing and how we can help you reach your online goals.