Search Engine Results Page: Essential SERP Insights for SEO Mastery
by gardenpatch Insights on May 9, 2023 1:11:57 PM
The answer to most people's queries starts with an internet search. Over 90% of the world's online experiences begin with staring down a search engine results page (SERP). With over 3.5 billion searches daily just on Google, effective search engine marketing is essential. Optimizing for mobile is crucial, as roughly 60% of web searches today are done on mobile devices, and Google's algorithm is mobile-first. Before anything else, ensure your site is mobile-friendly and designed for small screens. Overall, optimizing content, site architecture, page load times, and technical elements for search discoverability is key. By leveraging search engine marketing best practices, like quality backlinks, meta tags, and targeted keywords, you can improve ranking and visibility. This helps you reach people when they are searching for related products, services, and information online.
"Search Engine Results Pages" or "SERPs" as they are usually referred to, is one of the most critical marketing terms you need to understand if you're interested in Internet marketing. Simply put, search engine results pages (SERPs) are the pages that appear when someone is searching on Google or Yahoo. And honestly, for something that is such a huge part of marketing online, it's a wonder that a lot of people don't really understand it.
---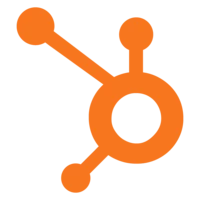 Optimize Buyer Journeys with HubSpot:
Deliver personalized, relevant messaging across channels with HubSpot's marketing automation and CRM. Create customized journeys to engage prospects and tailor experiences for leads at every stage. Click here to get started with HubSpot.
---
There is so much information that you can glean just from viewing the results of your search query. You just need to know what you are looking for. If you've never given a thought to the PageRank algorithm or how it translates into search results, you haven't been using the Internet very long. But in simple terms, the SERP is just the list of website links that show up after you Google something.

As SEOs, though, search engine results pages (SERPs) are the mountains we're trying to climb to reach the peak. And of course, the peak being the number one position on the first page of your target audience's search results. But these mountains aren't just for climbing, though. There are numerous "nuggets" of information to be mined from the SERPs that can help us on our journey to the mountaintop. A lot of this has to do with the keywords that you are ranking for.
Understanding SERPs
The results page holds a lot of information all at once. You can get bits of data like what the top-ranked sites are. There are also all their meta descriptions, which makes them an important part of a website's promotion and a large chunk of that site's traffic. This is why it's critical to pay attention to this part of a site's promotion, just as much through the development of the site itself.
Your rank in search engines is directly related to whether or not your website is optimized to rank well on the results page of your chosen search engine. So you need to have a sound search engine optimization strategy. If you want to rank well in Google SERP, then your website needs to be adequately optimized to rank in Google's search engine and so forth.
But in addition to ensuring that your site is compatible with your target search engine, early SEO strategizing needs to take into account the unique characteristics of the search engine results pages (SERP) for your given industry. In order to determine if you are on the right track, you must be looking at your competitors' SERPs too, and not just your own.
You've already gotten this far. So I take it that you're interested in getting a high rank in SERPs. So let's get into it then. Let us take a look at what you need to know to land in that top spot on Google's first page.
Getting To Know Your SERP Features
When you're looking for something on the Internet, there are a lot of factors that go into your decision. And that's where SERP features come in. But what are the features of a SERP? That's a good question.
The short answer is: there are many different things to be aware of when looking at search engine results pages (SERPs). You should always be wary of base keywords when deciding what to rank your site on. But it is generally a good idea to target related topics at first. These related topics will typically show more SERP relevance. In other words, relevant topics will help to get users to look at your site. So don't worry about getting too specific with your keywords for your news articles or blog posts. Rather you should be focusing on the different elements that make up the results page as a whole.
SERP features allow websites to be more easily found by search engines and improve trust. And both trust and visibility lead to more sales and more customer satisfaction. The more product information users can find for your business, the better their experience will be when making a purchase. Having a good user experience gets you more user clicks. And this goes a long way in building a brand that people trust. And when you can deliver exactly what you say you're offering, you get a lot more staying power when it comes to time spent on your website. For the best results, site owners should ensure that they are not publishing misleading information.
So let's look at what the different SERP feature has to tell us.
1. Paid Results
The first SERP feature we're going to look at is your paid results. Paid results are a series of ads placed on search engine result pages (SERPs) by commercial websites or local businesses.
As the term suggests, those spots and the Google search engine results page go straight to the highest bidder that bids on a keyword. This may be Google through Google Shopping or Google AdWords which is currently known just by the official term 'Google Ads'. So marketers pay Google to rank higher or at the top of SERP. These websites attempt to earn a profit by promoting products or services through ads that appear next to or above higher-quality links.
So that's why they appear above the first organic result. The paid ads may be small in size and appear after a certain time. But they still count towards your page views just as much as your organic search results. They provide useful information about the product or service being advertised.
Just below these ads, is where you will see your organic results. There isn't a lot of confusion about what is a paid result and what are your usual organic blue links. The paid results are usually labeled as ads so the user doesn't get confused.
The truth is, paid results are generally a better answer for someone that is looking to make an order instead of someone that is only trying to do some research. And that's because most companies just used paid results to market products or services for sale. So for the most part, people who intentionally click on paid results are those who are ready to buy something.
---
---
2. Rich Snippets
What are rich snippets? Rich snippets are part of a multilingual search engine optimized for localized results. They provide additional information to the searcher. So you must be answering the searcher's questions with the content as it will show up in your snippets. These are the little pieces of code that appear on the top of SERPs. And they offer valuable insight into how well an online business is doing.
Most SEOs are familiar with the term rich snippets and the different types of them, for example, title tags, star ratings, and description tags. But what you may not know is how they work and why it matters so much to your SEO efforts. You can increase your click-through rate (CTR) by up to 50% just by using the rich snippet feature.
Just by looking at a rich snippet compared to a regular snippet, you will notice that the rich snippet is far more attractive. And that's simply because it provides a lot more value to the user. The more information you can provide upfront, the better your user experience will be. Don't be fooled by the limited real estate for snippets. There is a lot of valuable information that you can fit into this snippet of content. Search engines like Google place a high value on user experience so using rich snippets is a great way to get your web pages to rank at the top of a SERP.
You will be interested to know that there isn't a one-size-fits-all when it comes to your rich snippets. There are different formats of rich snippets for different types of content. Knowing what type of rich snippet you want to use is how you will know what type of structured markup you need to get that type of snippet. Some of the most popular types of rich snippets include reviews, product markup, recipes, music, and organization. So it really boils down to your unique business goals.
The foundation of how your rich snippets show up on the page of results is based on the concept of structured data. Without structured data, search engines like Google won't be able to differentiate between the different types of data on your web page. Structured data is one SEO factor that works both for the search engine and your target audience.
3. Knowledge Graph
A knowledge graph is a visual representation of structured knowledge contained within a website or blog post. It helps users navigate quickly through a site and find answers to questions that may arise.
A knowledge graph typically contains three elements, including entities. Entities also known as classes are things that can be known. For example, let's say your list of results for a geographical search is showing you things like population size and cities. Those are things that can be known. And as such, they are labeled as entities or classes. When you search for a term that covers an entity in a knowledge graph, you will get knowledge panels to give you a better understanding of the term. Plus, knowledge cards are a great way for users to find out some information before committing to clicking on a link.
The second important factor that makes up a knowledge graph is relationships. Relationships are things that are related to the entities or mentioned by the entities. So you might see things like news items here. Each relationship would have a type that describes the relationship. So for example, words like competitor, or friend could be a relationship type.
Then the third part of the knowledge graph is conditions. Conditions refer to things that must be true for an entity to be relevant or named.
The concept of the knowledge graph is more than just a visual aid. A recent study found that when the visual dimension was added to product descriptions, buyers were 92% more likely to buy the product compared to those who received no information at all
4. Universal Results
A typical Google SERP provides you with different types of results in the listings on your first pages of results. That heavily depends on your keyword phrase.
The main types of results include universal results and personal results, to name a few. A universal search is an approach to searching that enables you to locate results on websites regardless of where you are physically located when you plug a search term into Google. When it comes to search engine optimization, universal search has to do with the inclusion of different types of media in your search results. That would include things like a featured snippet or answer boxes, videos, maps, related searches or related questions, and images that you see in your listing of results.
These universal results pages are designed to help anyone with a question about specific pages on the Internet or technical issues. So depending on the user's search query, these results often have answers for people looking for specific information or answers to questions posed by experts.
Think of universal results as the first results that Google displays when a search engine user types a query into the box in the Search engine. Often, this is the first relevant result that a user sees after leaving the site of interest. SERPs are a great place to discover new topics, as well as learn about brands and industries. A lot of content producers use this method of looking at relevant results to figure out new topics or ideas to produce quality content.
Conclusion
A search results page is the first impression that searchers have of your business. And the results that come up there, hugely influence how people find and interact with your content.
If you want to increase your organic clicks and get a better response from your target audience, then you need to increase your visibility. Developing a loyal online following is an effective way to keep your audience's eyes on your content. You need to know all about SERPs to give yourself a good chance to rank well on them. There's a lot that goes into making sure that you rank for your user's search query on the first page of Google.
Do you need help getting your business ranking at the top of the SERPs? gardenpatch can help. Talk to a growth advisor, today!