Social Media Evolution: The Ever Changing Landscape of Marketing
by gardenpatch Insights on Dec 12, 2022 4:40:40 AM
Once upon a time, marketers were skeptical about the power of social media marketing. In fact, many thought it was just a passing fad, like a pyramid and networking scheme. But when Facebook burst onto the scene in 2004, it quickly became clear that social media was here to stay.
With the help of platforms like Facebook, Twitter, TikTok, and Instagram, companies can reach new audiences and engage with customers in a way that was previously unimaginable. What was once a new and uncharted frontier is now an indispensable tool for businesses of all sizes.
The Evolution of Social Media Marketing Metrics
The metrics used to measure the success of a social media marketing campaign have also evolved over the years.
Initially, businesses focused on narrow KPIs such as growing their network and obtaining more followers. These metrics were known as "vanity metrics" because they didn't necessarily provide any tangible value for the business. As social media channels grew in popularity and variety, content marketing became a more popular way to attract potential customers back to a company's website. This led to social media campaigns having a focus on conversions as the primary metric for measuring success.
---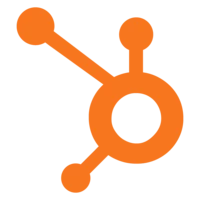 Align Marketing and Sales with HubSpot
Break down silos and align your teams on one integrated platform. HubSpot's software solutions seamlessly connect your departmental data to help you create an exceptional customer experience. Click here to learn more about HubSpot.
---
In recent years, a new approach to social media marketing has emerged. In addition to the number of followers and overall conversions, businesses are now looking at true engagement on social media – how many people are interacting with the content and messages shared on social media. This often takes the form of actual conversations between the business and its customers.
This has given rise to:
Ephemeral content, such as Instagram Stories and Snapchat, which allows companies to share temporary, behind-the-scenes content with their followers.
The increasing popularity of live streaming which allows companies to connect with their customers in real time and provide them with an authentic, unfiltered look at their brand.
The growing importance of video content which has proven to be more effective at engaging customers and driving sales than static images or text-based updates.
The Changing Landscape of Social Media Marketing
In 2021, an estimated 4.2 billion people used social media networks, making them the world's largest aggregators of activity.
These platforms are not just for entertainment and connecting with friends and family, but also for conducting business. Many businesses have built their entire systems around social media platforms like Facebook and Instagram, using them as a primary source for customer acquisition and engagement.
One of the key changes in the world of social media over the past five years has been the increasing emphasis on visual content. Gone are the days when a simple text-based update was enough to grab the attention of customers. Today's social media users are drawn to visually stunning content that tells a compelling story and encourages genuine engagement.
But the landscape of social media marketing is always changing, and the past five years have seen some significant shifts in how businesses approach this powerful marketing channel. Here are nine ways that social media marketing has evolved over the last five years:
1. Social Media Video Marketing
Over the past few years, video has become a dominant force in content marketing. While YouTube has been around since 2006, it wasn't until recently that video content began to take over social media.
Simply put, video is more likely to capture a viewer's attention and engage them for longer periods of time. With platforms like Instagram and Twitter prioritizing video content over other forms, social media platforms have created an environment that is conducive to the growth of these quick-hit videos. In fact, videos on Instagram generate more engagement than any other content type. Plus, tweets with video see 10 times more engagement than those without.
If you want to succeed on social media, it's essential to embrace video content, whether it's traditional videos, social videos, or live streaming. By regularly creating and sharing videos, you can increase your reach and engagement on social media.
2. Storytelling
SEO expert marketing wizard Neil Patel stated that, "62% of B2B marketers rated storytelling as an effective content marketing tactic in 2017".
Today, storytelling still remains essential in social media marketing as a way to make content resonate with your audience.
By crafting and sharing a compelling brand narrative, you can connect with your audience on an emotional level and stand out from the competition. Combining storytelling with visual elements, such as videos, pictures, graphics, and designs, can help you capture your audience's attention and keep them engaged with your brand.
3. Social Commerce
Social commerce retail earnings are predicted to reach nearly $80 billion by 2025. This is a far cry from its humble beginnings in 2007 with Facebook's Marketplace.
Since then, social media platforms have become more integrated with eCommerce, making it easier for businesses to sell their products directly to consumers through social media.
Facebook Shops
Facebook Shops is a tool that allows businesses with dedicated pages on the platform to sell directly to consumers. This is separate from Facebook Marketplace, which is geared towards peer-to-peer sales.
Instagram Checkout
In March 2019, Instagram introduced Checkout, a feature that allows users to purchase products directly from shoppable posts within the app. The feature allows users to view and purchase products without leaving the app, making the shopping experience more seamless and convenient.
Even platforms like TikTok and Pinterest have jumped on the social commerce train. Shopify merchants with a TikTok For Business account can add a shopping tab to their TikTok profiles and sync their product catalogs to create a mini-storefront that links directly to their online store for checkout. Likewise, Pinterest now has Shoppable Pins that allow users to pin items and return to that list to purchase any items they have saved.
For brands and creators looking to generate revenue through social commerce, it's not enough to simply have a presence on social media platforms. Instead, it's important to create an engaging and enjoyable shopping experience for customers.
4. User Generated Content
79% of people say UGC highly impacts their purchasing decisions.
In the early days of social media, user-generated content was largely limited to simple text-based comments and reviews. However, as social media platforms have evolved, they have made it easier for users to create and share a wider range of content, including photos and videos. This has made user-generated content an even more powerful tool for marketers.
User-generated content is seen as more authentic and trustworthy than content that is created by the brand itself. About 92% of customers trust the reviews and recommendations shared by people, rather than advertisements. In today's world, where consumers are increasingly skeptical of traditional marketing messages, user-generated content can help to build trust and credibility for a brand.
Overall, user-generated content has become an essential part of social media marketing, and it will likely continue to play a central role in the industry in the years to come.
5. Live Stream Marketing
With the rise of social media apps and streaming platforms like IBM Cloud Video, it's easier than ever for small businesses to get their messages out to a wider audience at a relatively low cost. Live video content can be used in a variety of ways, from giving sneak peeks at new products to hosting webinars and collaborating with influencers.
---
---
6. Live Shopping
Live shopping is a growing trend that is changing the retail industry. It combines technology, social media, and nostalgia to create a unique shopping experience. With its real-time interaction and global reach, live shopping offers numerous benefits for both sellers and customers.
Facebook and Instagram both have their own versions of live shopping. Overall, the future of live shopping looks promising. With its unique benefits for both customers and retailers, it's a retail trend that's here to stay. According to analysts, live shopping sales may make up 20% of all eCommerce sales by 2026.
7. The Rise Of New Social Media Platforms
Over the past few years, there has been a significant rise in the number of new social media platforms. This trend is largely due to the increasing popularity of social media and the growing demand for more diverse and specialized platforms. Many of these new platforms are focused on specific niches or interests. Additionally, some of these platforms are designed to offer more privacy and control over user data, which has become a major concern for many people in recent years.
For instance, BeReal, launched in 2020, is a breath of fresh air in a world of overly curated content and filtered selfies. The app prioritizes authenticity, allowing users to share unfiltered photos and videos with their friends and followers.
While the app doesn't currently offer pay-to-play advertising options, brands like Chipotle have found creative ways to promote themselves and capture user attention.
8. Immersive AR And VR Experiences Via Social Media
Immersive augmented reality (AR) and virtual reality (VR) experiences through social media platforms are becoming more common as technology continues to advance. With AR, users can superimpose digital objects onto the real world, while VR allows users to experience fully-immersive digital environments.
Social media platforms such as Facebook, Instagram, and Snapchat have all incorporated AR and VR features into their platforms, allowing users to create and share their own immersive experiences.
For example, Snapchat has introduced filters that use AR to add digital elements to a user's photos and videos. While Facebook's Spark AR studio tool allows people and brands to create their own augmented reality (AR) effects for Facebook and Instagram. These effects can then be published on social platforms, where creators can track metrics such as impressions, captures, and shares.
In the future, it is likely that we will see even more advanced AR and VR experiences on social media platforms, as technology continues to evolve and improve.
9. Audio-Based Social Networking
Clubhouse is an app that has revolutionized the world of social media. It allows users to connect and communicate with each other using their voices rather than text or visual media. This has led to the emergence of a new type of social networking known as "social audio" or "drop-in audio."
Audio-based social networking is a type of social networking that relies on audio communication rather than visual communication. 65% of social media marketers ranked live audio chat rooms among the top three most effective social media formats.
Audio has long been a powerful medium for communication, and the recent rise of social audio is no exception. According to Stephanie Morgan, social media expert and founder of the marketing agency Social Lock, "Audio-based social networking is a relatively new concept, but it isn't going anywhere anytime soon."
Conclusion
Regardless of the changes social media platforms have undergone, social media marketing is an essential tool for businesses that want to grow and succeed in today's digital world.
In order to keep up with these changes, marketers must be willing to experiment with new trends and features on social media. This means staying on top of the latest developments in the world of social media and using them to connect with customers in a meaningful way.
While the best social media platform for your brand will depend on several factors, by staying on top of these trends and using them to connect with your customers, you can ensure that their social media efforts are effective and relevant in today's fast-paced digital world.
Let Us Do The Heavy Lifting
At gardenpatch, we are a growth agency that helps businesses implement scalable systems that drive more internal and external customers through a "WOW" worthy buyer and customer journey toward advocacy.
Our team of fearless risk-takers will create a growth plan that is unique to your brand, from the email strategy to the personalized text message campaign. Together, we can explore new ways to reach prospective leads in the digital landscape.
Ready to take your social media marketing game to the next level? Get a free consultation to learn about how we can help you Join the social media revolution and start connecting with your customers like never before. Let us do the heavy lifting while you propel your brand into a bright future. Talk to a growth expert today!