Top CRM Systems: Key Platforms for Streamlined Customer Management
by gardenpatch Insights on Nov 9, 2023 8:07:26 AM
Are you struggling to generate leads and keep your website traffic flowing? You're not alone! It can be tough to grab the attention of potential customers and turn them into advocates for your brand.
But don't worry - there are strategies you can use to make this process easier. One approach is to implement a marketing automation tool that allows you to target your desired audience more effectively.
We know that managing customer interactions can be a challenge, especially when you have a lot of interested prospects to keep track of. That's why it's important to provide each and every person with a unique, personalized experience.
By offering the best possible deals while still maintaining your profit margins and keeping your customers happy, you can build stronger relationships with your clients and improve your overall business.
---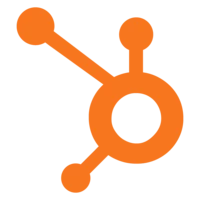 Grow Faster with HubSpot:
Accelerate your business growth by leveraging HubSpot's powerful marketing, sales, and service CRM tools. HubSpot provides everything you need to attract, engage, and delight customers. Click here to get started with HubSpot.
---
What is CRM?
CRM stands for Customer Relationship Management, and it refers to the practices and guidelines that an organization follows when interacting with its customers. This includes direct interactions that are designed to improve the overall customer experience.
CRM is often used as a piece of software to manage customer data and information. This type of tool can help organizations with sales management, provide actionable insights, integrate with social media, assist with marketing campaigns, and facilitate team communication.
Additionally, a good CRM system can help organizations track customer interactions and interactions across multiple channels, including email, phone, and social media. This allows businesses to gain a better understanding of their customers and tailor their interactions to better meet their needs.
Overall, CRM is an essential tool for any business that wants to build strong, lasting relationships with its customers. By using a CRM system, businesses can improve their customer experience, increase customer satisfaction, and drive long-term growth.
Why is CRM so important for your company?
CRM, or customer relationship management, is a crucial tool for businesses of all sizes. This software allows companies to manage and improve their interactions with customers, leading to better lead management, increased profitability, and lower customer management costs. CRM software is scalable and customizable, with powerful engines for prediction, analysis, automation, and streamlining of operations.
There are three main types of CRM software: operational, collaborative, and analytical. Each type offers unique strengths and capabilities, but all of them help businesses better understand and serve their customers. By using real-time data from customers' interactions with your company, CRM software can help with sales and marketing efforts, allowing you to make more informed decisions and improve your bottom line.
In today's competitive market, having a strong CRM strategy is essential for success. By understanding your customers' needs and preferences, you can better serve them and retain their loyalty. This, in turn, can help you attract new customers and win new deals, ultimately leading to increased profitability and growth for your business.
In short, CRM software is a valuable tool that can help your business thrive. By providing a comprehensive view of your customers and their interactions with your company, CRM can help you make better decisions, improve your sales and marketing efforts, and drive growth. A CRM, especially one with strong email automation capabilities, is a must-have for any company looking to succeed in today's market.
Now that we know what is a CRM we get into the matter at hand. What are the top 5 CRM systems out there?
1. HUBSPOT
One of the most well-known and easy-to-use CRM software platforms is HubSpot. This cloud-based tool offers a user-friendly dashboard that makes it easy to automate tasks and manage contacts, leads, and conversions. HubSpot's core CRM tools are free to use with unlimited users and no expiration date, making it a great option for businesses of all sizes.
Some key features of HubSpot include:
Contact management: Organize and track all of your contacts in one place.
Lead management: Prioritize leads and track their progress through the sales pipeline.
Smart content: Personalize your marketing efforts with targeted messaging and campaigns.
Inbound methodology: Use a holistic approach to guide customers through the sales process.
When integrated with the paid HubSpot Sales Pro and Marketing Pro, the CRM provides even more powerful features, such as the ability to launch targeted marketing campaigns at specific prospects. This allows businesses to tailor their marketing efforts to individual clients and improve their chances of success.
Overall, HubSpot is a powerful and user-friendly CRM platform that can help businesses of all sizes improve their sales and marketing efforts. With its intuitive interface and robust set of features, it's no wonder that HubSpot is a popular choice among CRM users.
2. ZOHO CRM
Zoho CRM is a web-based platform designed to help businesses expand their market and improve customer satisfaction. With a focus on social media, Zoho allows users to scrape Twitter and Facebook for leads based on set rules. These leads are then funneled into a sales pipeline, where sales reps can work to convert them into customers.
Some key features of Zoho CRM include:
Social media scraping: Easily find leads on Twitter and Facebook based on brand mentions, interests, and other signals.
Advanced analytics: Use a variety of charts and visualizations to understand your customer data and make better business decisions.
Automated data tracking: Monitor your sales metrics and performance without having to manually track data.
Sales funnel creation: Visualize your sales pipeline and identify opportunities for improvement.
In addition to its social media scraping and analytics capabilities, Zoho CRM offers a range of other features that can help businesses improve their operations. For example, the platform includes tools for managing contacts, leads, and deals, as well as a customizable dashboard that allows users to view and analyze their data in real-time.
Zoho also offers integrations with other popular business tools, such as email marketing platforms and accounting software. This allows businesses to seamlessly integrate their CRM data with other systems, providing a more comprehensive view of their operations and customer interactions.
Another benefit of Zoho CRM is its affordability. The platform offers a range of pricing options, including a free plan for businesses with limited needs. This allows businesses to start using the platform without making a significant investment, and upgrade as their needs grow.
Overall, Zoho CRM is a powerful platform that can help small businesses grow and improve their sales efforts. With its focus on social media and advanced analytics, Zoho provides a comprehensive set of tools for managing customer relationships and driving growth.
3. PIPEDRIVE
Pipedrive is a popular CRM platform for marketing companies that do business internationally. The platform is available in 13 different currencies and supports a range of major and minor currencies, making it easy to manage global sales and customer relationships. Additionally, Pipedrive offers a mobile app that gives users access to the platform's tools and features on the go.
Some key features of Pipedrive include:
Customizable pipelines: Create a visual representation of your sales process that is tailored to your unique needs.
Workflow automation: Automate tasks and send personalized emails based on specific actions or stages in the sales process.
Open API: Integrate with popular business applications, such as Zoho CRM, MailChimp, and Dropbox.
Pipedrive is built around a proven sales pipeline management methodology, which helps sales teams stay organized and in control of their processes. With its customizable pipelines and automation capabilities, Pipedrive can help businesses streamline their sales efforts and improve their chances of success.
---
---
4. SALESFORCE
Salesforce is a web-based CRM platform that is targeted at small businesses, but is highly scalable and offers a comprehensive suite of tools for contact and lead management. Considered by many to be one of the best sales CRM software available, Salesforce offers a range of affordable pricing plans that can be tailored to a business's current needs, with the option to scale up as the company grows.
Some key features of Salesforce include:
Sales force automation: Boost sales and productivity with tools for managing leads, closing deals, and tracking performance.
Customer service: Provide better support to customers with integrated tools for managing inquiries, complaints, and feedback.
Marketing and campaign management: Plan and execute effective marketing campaigns using Salesforce's robust suite of tools.
Cloud-based: Eliminate the need for costly on-premise IT staff and infrastructure, and enjoy automatic software updates and minimal downtime.
Salesforce is a valuable tool for businesses looking to improve their customer relationships and drive growth. With its comprehensive suite of tools and integrations, Salesforce provides a one-stop-shop for managing all aspects of the customer journey, from initial contact to final sale.
Using Salesforce, businesses can track and manage their sales and marketing efforts in real-time, using a variety of customizable dashboards and reports. This allows sales teams to identify opportunities for improvement and take action to increase their chances of success.
Additionally, Salesforce's cloud-based architecture eliminates the need for costly on-premise IT infrastructure, allowing businesses to save on hardware and maintenance costs. This also makes the platform more reliable and resilient, with automatic updates and minimal downtime.
Salesforce is like a roadmap for businesses looking to navigate the complex world of customer relationships. By providing a clear view of the customer journey and a powerful set of tools for managing it, Salesforce can help businesses drive growth and improve their bottom line.
Overall, Salesforce is a powerful and integrated CRM solution that can help businesses of all sizes improve their customer relationships and drive growth. With its scalable pricing and comprehensive suite of tools, Salesforce is a popular choice among CRM users.
5. ZENDESK
Zendesk is a CRM platform that offers a range of tools and features to help businesses improve their support operations. The platform is designed to be scalable, so it works for businesses of any size, from small businesses to large enterprises.
One of Zendesk's key features is omnichannel support, which provides a seamless experience for customers and sales and marketing teams. With this feature, businesses can manage customer interactions across channels, including email, phone, chat, and social media. Zendesk also offers a mobile CRM app that allows agents to access the platform's tools and features on the go.
In addition to its core features, Zendesk offers a marketplace with over 500 public apps and integrations in categories such as productivity and time-tracking, IT and project management, and more. This allows businesses to customize their Zendesk experience and add additional tools and capabilities as needed.
Overall, Zendesk is a powerful and versatile CRM platform that can help businesses improve their support operations and drive growth. With its scalable design and comprehensive suite of tools, Zendesk is a popular choice among CRM users.
As a business owner, choosing the right customer relationship management (CRM) software can be a challenging task. There are so many options available, and it can be difficult to know which one will work best for your business. That's where we come in. We're here to help you identify the CRM software that will meet your needs and help your business thrive.
When choosing a CRM software, it's important to consider the features it offers. Each CRM software has a different set of features, so it's essential to choose one that has the functionality you need. For instance, if you need to track customer interactions and sales data, you'll want a CRM software that includes these features.
Another key factor to consider is the ease of use. The CRM software you choose should be easy to use and understand, so that your team can quickly get up to speed and start using it effectively. This will help you avoid any unnecessary delays and ensure that your team can start using the software right away.
Another important aspect to consider is integration. The CRM software you choose should be able to integrate with other systems you use, such as your accounting software or marketing tools. This will help you avoid having to switch between multiple systems, and will make it easier to manage your customer data.
If you need help choosing the right CRM software for your business, don't hesitate to reach out to us. We're here to help you make the best decision for your needs.